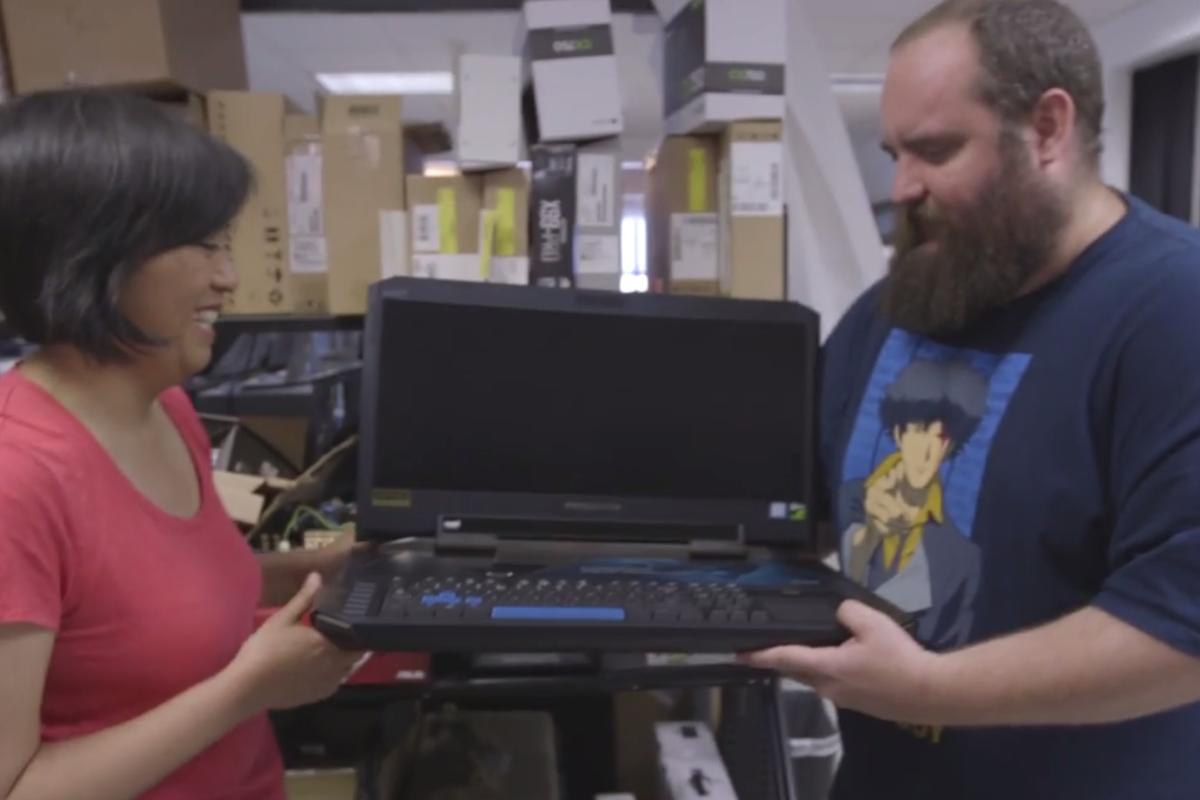 .
It came in a Pelican case: The Acer Predator 21 X, all 18 pounds and $8,999.99 of it, a pure and uncompromising gaming machine that's only theoretically portable.
Seriously: This laptop is so heavy, we had to take turns holding it during our unboxing video. But to its credit, it has everything:
Intel 7th-generation (Kaby Lake) Core i7-7820HK overclockable CPU
64GB of DDR4-2400 RAM
Curved 21-inch IPS display with 2560×1080 resolution and 120Hz G-Sync
Dual Nvidia GeForce 1080s in SLI with their own 16GB of DDR5 memory
Two 512GB NVMe PCIe SSDs
1TB 7,200rpm hard drive
Tobii eye tracking (yes, you can game with your eyes)
Cherry MX mechanical keyboard with switchable trackpad/numeric keypad
Five fans and nine heat pipes
8-cell, 88Whr battery
Fun facts:
Only 300 Predator 21 X machines have been made.
The Predator 21 X's designers considered creating some sort of flap to conceal the curve of the screen when the laptop is closed. Ultimately they decided against it, so when you close the laptop it has a tapered opening along the curve.
The huge, unapologetic Predator 21 X is making the rounds at the same time that Nvidia's Max-Q technology is starting to show up in gaming laptops. Max-Q is supposed to help PC makers shake free of the thermal issues that have forced high-performance gaming laptops craft machines to remain bigger and heavier than conventional laptops.
While the early Max-Q models we've seen, like the Asus ROG Zephyrus GX501 and Origin PC EVO15-S have their compromises, a thinner, lighter laptop with some gaming chops is still an easier sell on many levels than the Predator 21 X. Still, the Acer Predator 21 X shows you can have it all in laptop form. Whether you actually ever carry the thing is your business.
[Source"indianexpress"]