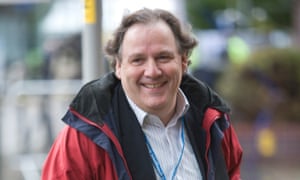 Alan Travis joined the Guardian in 1984 as a reporter. He quickly joined the political staff and covered local government and transport before becoming our home affairs editor in 1992. As he leaves to take on new challenges, he reflects on his time at the Guardian and explains why he never wanted to work anywhere else.
Do you remember your first day at the Guardian?
It was at the height of the miner's strike and in my first week I was sent out to Tilbury to cover a return-to-work revolt by dockers who had been called out in support of the NUM. I had a front-page story and a leader-page backgrounder. Not a bad start.
Can you sum up the Guardian in a sentence?
It really is one of the world's great news organisations and a leading liberal voice.
In your time covering the home affairs brief, are there stories which you are especially proud to have published?
Disclosing the Home Office's secret post-Brexit immigration plans, long-term sustained reporting of conditions in our prisons and detailing the creeping advance of the database state.
In that time, who has been the best, and worst, home secretary, and why?
During my career I have seen 10 home secretaries and seven justice secretaries.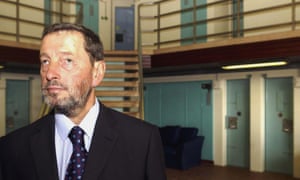 David Blunkett was the best. Not because he was the most liberal, although he had more liberal moments than he was given credit for, but because he was a reforming home secretary who wanted to tackle serious problems and knew how to communicate with the public, even if his solutions were often flawed – for example ID cards and IPP (Imprisonment for Public Protection) sentences.
The worst was probably Michael Howard. He was a much more skilled home secretary than many, but his "prison works" response to the James Bulger murder launched a punitive penal populism in Britain among politicians that has doubled the prison population and remains rampant today.
What will you miss most about working here?
The daily buzz of the newsroom and the fact that the Guardian provides a really effective platform to intervene in our political life, and can sometimes make a real difference.
Which journalists you have worked with do you most admire?
There is a younger generation of journalists in the newsroom like Rob Booth, Amelia Gentleman and Juliette Garside who are doing fantastic original reporting each in their own different ways.
How has covering government departments as a specialist changed since you started as home affairs editor?
When I first started covering the Home Office, the head of the press office took me out to lunch and went through every major topic facing the department, getting me up to speed on what was coming up. The home secretary – first Ken Clarke and then Michael Howard – would have weekly press briefings for the specialist home affairs correspondents where they would explain and answer questions in detail on their initiatives on crime, immigration, prisons or whatever.
This continued when Labour came to power in 1997 with first Jack Straw and then David Blunkett, which meant that you had a sense of participating in the national debate and could hold the most senior politicians to account in detail. I remember one particular press briefing called with Straw at the Home Office where he turned up an hour late. He apologised and explained that he had been delayed because he had taken his son to the police station because there was a drugs issue with him.
Unfortunately my exasperation with some Home Office press officers were rather notable moments in the newsroom
How does that compare with now?
Whitehall departments, including the Home Office and the Ministry of Justice, have completely closed down, with very limited access to briefings with ministers or even senior officials. All but the most routine press inquiries are now channelled through a ministerial special adviser, which means it can take hours to receive even the blandest replies.
There are a few gems left in Whitehall press offices who take the trouble to really make sure they know about their subject and have the confidence to discuss them with a specialist journalist in a non-confrontational way. But they are few and far between. Unfortunately my exasperation with some Home Office press officers were rather notable moments in the newsroom. One recently spent 20 minutes trying to insist to me I couldn't use the word "murder" when writing about the crime figures. He was trying to insist that I use "homicide" instead. A couple of times I have ended a call with cheers breaking out around me. I am not sure they were as well received down the other end of the line.
What advice would you give to a reporter starting out in the industry today?
Find out about something that nobody else in the newsroom knows about and make it your own. I am a great believer in specialist journalism. It will serve you throughout your career. Polly Toynbee started out by making herself a specialist in low pay.
How has journalism changed since you started?
When I started it was typewriters, telephone boxes, hot metal and the Sporting Pink 'Un. Now it's the web, the app and the personal hotspot. But the job has remained the same – reporting the news and telling a story that the reader needs to hear.
What sort of Guardian would you like to see in 10 years' time and what should it be focusing on?
I want to see the same kind of campaigning journalism that has made the Guardian famous but I also want it to thrive as a mainstream news organisation. One is not possible without the other.
Source:-theguardian.c