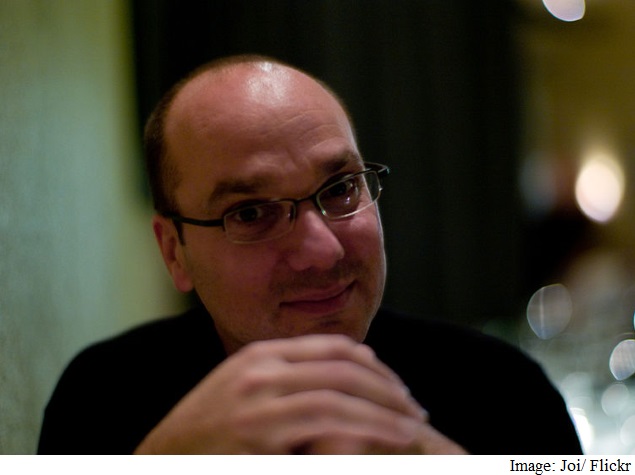 Andy Rubin may have moved out of Google but is still considered one of the architects of the company's mobile successes. A new report has claimed that Rubin, the co-founder of Android, may get back to Android phone business with his own new brand.
Amir Efrati of The Information reports that Rubin has been recruiting people in the industry for developing a new handset company, citing people in the mobile industry.
Soon after moving out of Google, Rubin founded a tech startup incubator named Playground Globaland also partnered at venture capital firm Redpoint Ventures. The report adds that Rubin plans to start the company phone company through Playground Global which supports device-making tech startups. It notes that the Playground Global raised around $300 million (approximately Rs. 2,000 crore).
Talking further about the phone business, Rubin recently said the Android phone market has no shortage of opportunity for tech startups such as OnePlus and recently unveiled Nextbit Robin that made a mark in the business. Rubin however believes that there is still a lot to do in the high-end segment. Notably, the high-end segment has been largely dominated by Apple's iPhones.
"Andy Rubin has been trying to start an Android phone company that would take advantage of industry trends, which have made easier to produce and launch new brands in recent years," writes Efrati. Details about Rubin's new phone venture are limited as of now.
An earlier report by The Information claimed that Google was also considering making its own Android handset. There have been also reports that Google was in talks with chipmakers to make its custom-designed processors. If this comes out to be true, the move to build its own smartphone can backfire for Google as it can affect relationships with current OEM partners. The decision however could benefit the industry as it would set a benchmark for others manufacturers to follow.
["source-gadgets"]