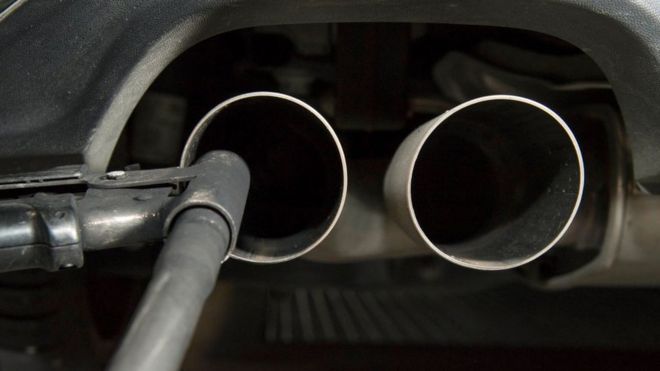 Audi has admitted that another 60,000 A6 and A7 models with diesel engines have emission software issues.
The number is on top of the 850,000 recalled last year by the Volkswagen subsidiary, of which only some have been found to require modification.
The so-called dieselgate emissions scandal first came to light in September 2015.
US prosecutors last week called it an "appalling" fraud that went to the very top of the company.
Audi's chief executive, Rupert Stadler, said the company had responded quickly "because full disclosure lies in our highest interest".
Customers will be informed and offered a software update.
The German transport ministry said earlier on Tuesday that the country's vehicle authority had summoned Audi for a formal hearing.
How VW tried to cover up the emissions scandal
Ex-VW boss charged over diesel scandal
Three years ago, Volkswagen admitted that nearly 600,000 cars sold in the US were fitted with "defeat devices" designed to circumvent emissions tests.
It said it had installed software in 11 million diesel cars worldwide that could tell when they were being tested and cut their emissions.
On the open road, untested, the level of emissions would in practice be far higher – up to 40 times as bad as recorded under laboratory conditions.
Last Thursday, US prosecutors claimed that former VW chief executive Martin Winterkorn was not only fully briefed about what his engineers were up to in the emissions scandal, but that he also authorised a continuing cover-up. VW has said it is co-operating with the US investigations.
Analysis, Theo Leggett, business correspondent
Audi says it discovered what it calls "irregularities" in the emissions controls of some A6 and A7 models while carrying out internal investigations in the wake of the scandal that engulfed the VW Group two years ago. It notified the authorities itself.
It is worth remembering that the VW Group is still under intense scrutiny from US regulators. Continued surveillance by a court-appointed monitor was a condition of the $4.3bn settlement agreed with the Department of Justice last year.
So it is unlikely that the latest concerns arise from any new deliberate wrongdoing.
Reports suggest the software in question limits the injection of adblue – an additive used to help clean exhaust gases – when the contents of the adblue tank run low. That in turn means emissions go up.
It could be a defeat device – or it could be a system originally designed just to give users a bit more time to fill up their adblue tanks, but which is now deemed to be unacceptable because of its impact on emissions.
Either way, Audi clearly has some explaining to do. Embarrassing perhaps – particularly as the news has come out the day before Audi's AGM. But a "smoking gun" pointing to more serious issues? Probably not.
Source:-.bbc.