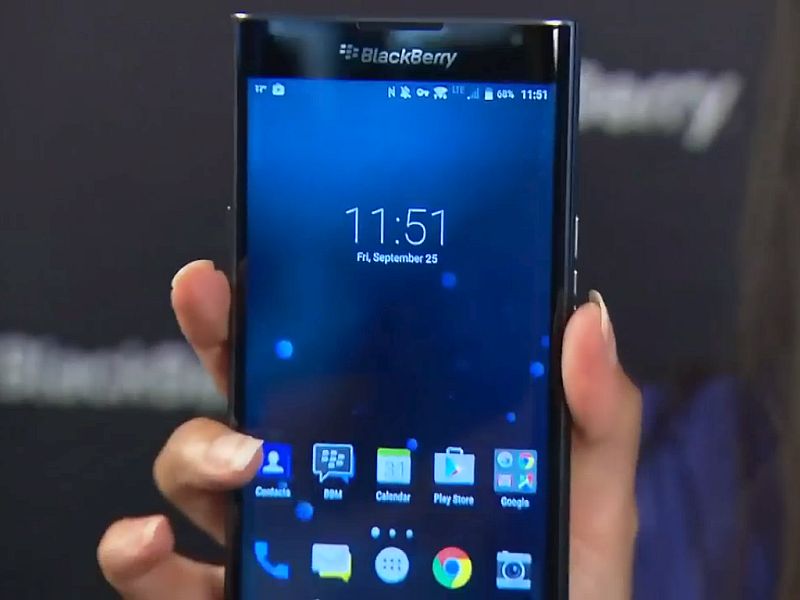 BlackBerry's Chief Executive Officer, John Chen, has showcased the upcoming Priv Android slider smartphone in a video.
While talking to BNN's Amber Kanwar, Chen gave the world the first official glimpse of the BlackBerry Priv slider smartphone.
As previously rumoured, the handset comes with slider Qwerty keyboard form factor alongside a 5.5-inch touchscreen display with a visible curve on both sides of the front panel. Unlike the Galaxy S6 Edge and Galaxy S6 Edge+, the curved front panel doesn't see the display extend to the sides. Chen is yet to confirm the resolution of the smartphone's display.
In the video, Priv can be seen in action and as leaked in several images, the home-screen can be seen with installed BlackBerry and Google apps. While showcasing the smartphone, Chen had some trouble running through the Chrome app tipping that the handset might be a demo unit.
On being asked whether BlackBerry expects Priv to bring back the user who abandoned the platform, Chen explained that users loved BlackBerry 10 but admitted that there were not many apps and the only way to resolve that was an Android device preloaded with BlackBerry suite of apps.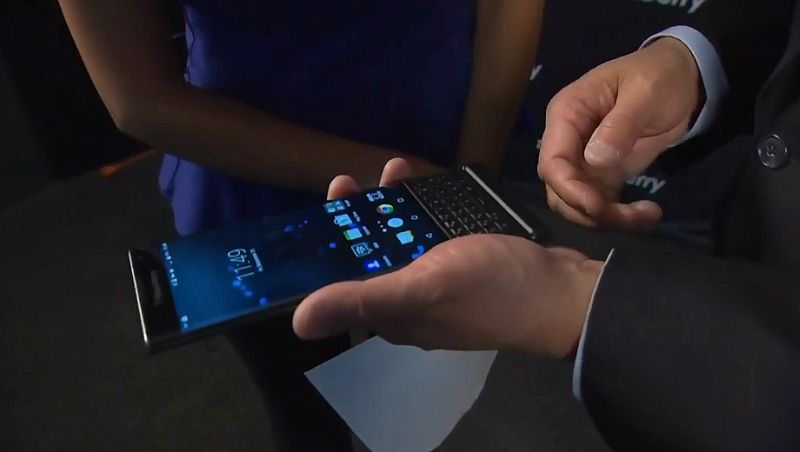 BlackBerry last week for the first time confirmed the existence of Android slider smartphone alongside confirming the name. John Chen during the company's earnings report announced that the Priv Android slider smartphone could be expected to be available late in the calendar year in "major markets in-store and online".
The company also revealed updates for its device roadmap for the year which primarily included Priv Android smartphone. Notably, BlackBerry is pitching its first Android smartphone as a flagship slider device.
Based on preliminary leaks and rumours, the Priv (or previously rumoured as Venice ) slider smartphone is said to feature a 5.4-inch QHD (1440×2560 pixels) display, a 1.8GHz hexa-core 64-bit Snapdragon 808 SoC, 3GB of RAM, an 18-megapixel rear camera, and a 5-megapixel front-facing camera.
BlackBerry is yet to announce a launch date for its Priv Android slider smartphone.
["source-gadgets"]