Less than a couple of months after Verizon confirmed that it will start carrying the BlackBerry Priv "soon," the carrier variant of the device has been spotted at the Federal Communications Commission (FCC).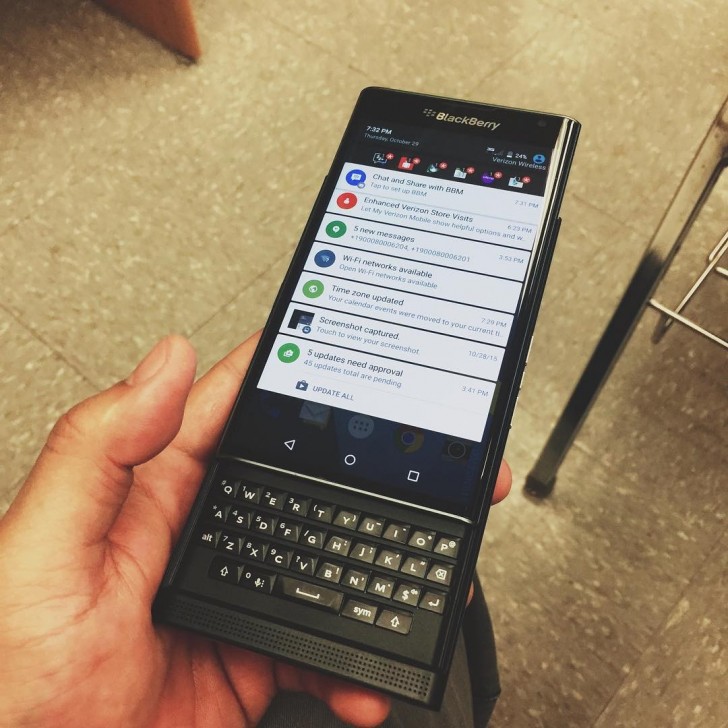 As you might already know, the Priv is currently an AT&T exclusive in the US. However, in a recent earnings call, CEO John Chen had said that the Android smartphone will be more widely available in the country once the 60-day exclusivity agreement with AT&T ends.
Back in October this year, a random BlackBerry Priv unit (shown above) running on Verizon's network was spotted online, although at that time there was no information on if and when a Verizon variant will be available.
There's still no information on when the Verizon Priv will be launched. However, given that the handset has been spotted at the FCC with short-term confidentiality release date as January 20, we can expect the launch to happen sooner than later.
["source-gsmarena"]