Like it or not, even the best of events have to come to an end, which was also the natural faith of CES 2016. It was a reasonably eventful show and while we didn't get much in terms of new flagships there was plenty of new hardware in Las Vegas.
Below is an extensive table of all the things we spotted at the venue and deemed intriguing and relevant enough to share. As far as handsets go, Huawei brought a few devices to show and we were also lucky enough to be able to play around with each of them and share our first hands-on impressions. These were the Huawei Honor 5X and Mate 8, both not making a first appearance, but still fresh additions to the OEM's lineup. Then there is the new 10.0-ich MediaPad M2 tablet and two now exclusive shades of the Huawei Watch.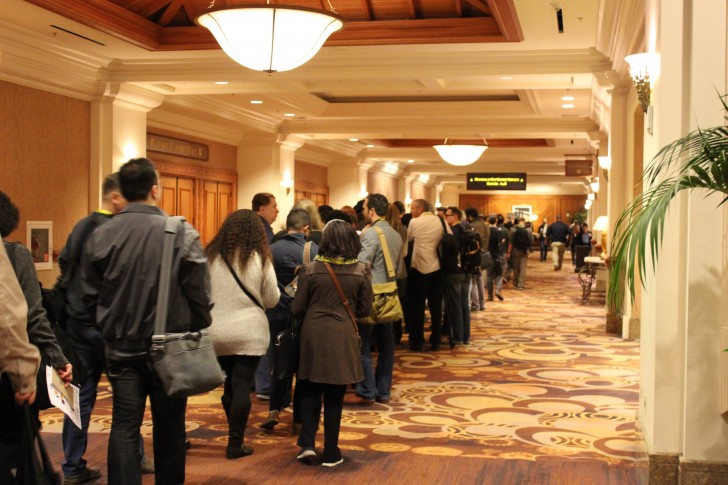 LG didn't disappoint either with a couple of new mid-range offers. The K7 and K10 might not impress with particularly beefy specs sheets, but they represent the start of a brand new line of LG handsets for the masses. Moving on, there is ZTE with another pair of new models. The ZTE Avid Plus and ZTE Grand X 3 are admittedly underwhelming in the hardware department with their Qualcomm Snapdragon 210 chips, but still have some interesting features to offer, like a USB Type-C connector on the latter, all at a really low price point.
Speaking of budget solutions, Alcatel made sure to refresh its lineup for 2016 as well and in keeping with its long-standing market strategy, it made sure to roll out as many new options as it can. You can check out the new Pixi 4 lineup, as well as the OneTouch models for yourselves, but don't fixate on the enclosed specs too much, as they will surely morph and change as these devices eventually make their way into carrier offers.
For other cool and interesting tech, check the table below.
Samsung Galaxy TabPro S prices start at €999
12-inch Samsung Galaxy TabPro S runs Windows 10
Samsung Gear S2 Classic now officially has Platinum and 18K Rose Gold options
It's official: Samsung to add iOS support for Gear S2
Metal-clad Samsung Chromebook 3 is official, boasts 11 hours of battery life
Samsung Pay coming to Australia, Singapore, and Brazil this year
Samsung unveils 13.3-inch and 15-inch Notebook 9 Series for 2016
Huawei has already sold a million Mate 8 units
Huawei adds the MediaPad M2 audio-centric tablet to its lineup
Huawei Watch Elegant and Jewel versions unveiled, ladies-only
Huawei Honor 5X coming to the US at the end of this month for $200
Matte Gold Huawei Nexus 6P finally makes it to the US
Huawei Mate 8 price and launch countries revealed, Huawei GX8 coming to the US

Huawei Honor 5X – specs • hands-on
Huawei Mate 8 – specs • hands-on
Huawei MediaPad M2 10.0 – specs • hands-on Huawei Watch Jewel and Elegant – hands-on

LG announces K series smartphones, K10 and K7 become official first

LG K10 – specs • hands-on
LG K7 – specs • hands-on

ZTE unveils Grand X 3 and Avid Plus entry-level phones
ZTE announces international expansion for its Nubia brand

ZTE Grand X 3 – specs • hands-on
ZTE Avid Plus – specs

Alcatel smartwatch hands-on
Alcatel outs the 8″ Pixi 3 tablet and four Pixi 4 devices

Alcatel Pixi 3 (8) LTE – specs • hands-on
Alcatel Pixi 4 (3.5) – specs
Alcatel Pixi 4 (4) – specs
Alcatel Pixi 4 (6) – specs
Alcatel Pixi 4 (7) – specs
Alcatel Fierce XL – specs • hands-on
Alcatel OneTouch Xess – hands-on
Alcatel OneTouch Go Play – specs • hands-on
Alcatel OneTouch Conquest – hands-on

BLU Vivo 5 and Vivo XL are official with 5.5″ displays
ASUS ZenWatch 2 now available in India starting $180
Asus Zenfone Zoom to hit India on Jan 22, US next month
Sony unveils three new Android-powered, HDR-compatible 4K TVs

Misc

Polaroid Power and Snap smartphones unveiled
You can purchase Moto 360 Sport and pre-order Fitbit Blaze from Verizon starting today
Razer enters smartwatch market with Nabu Watch
Qualcomm shows the LeTV Le Max Pro as the first Snapdragon 820 phone
AT&T is expanding its rugged device catalog with two Kyocera handsets
Casio's new Android Wear smartwatch is aimed at those involved in outdoor activities
Fitbit Blaze is a rectangular smartwatch for the active folk
Nikon announces D5m and D500 DSLRs, KeyMission 360 action-cam
Canon announces two superzoom and three compact budget cameras
["source -cncb"]