Update: We received a clarification from ITSKINS – it appears that there was a slight miscommunication and the base S7 Edge is going to have a 5.5″, rather than 5.1″ screen.
We've seen renders of the Galaxy S7 before, but those were closer to technical drawings, used by third-party accessory makers to make sure their products will fit the new flagship. This time ITSKINS took those schematics – courtesy of and turned them into much more palatable 3D renders that should look fairly close to the real thing.
The Galaxy S7 family is split into four – any combination of big and small, curved screen and flat. The Galaxy S7 and Galaxy S7 edge will have 5.1″ screens, while their bigger counterparts, S7+ and S7 edge+, will go up to 6″ (instead of the originally suggested 5.7″).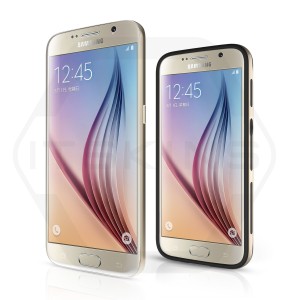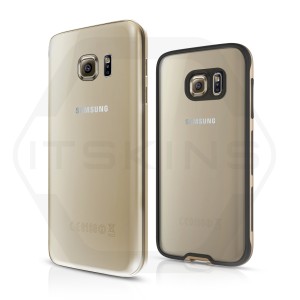 Samsung Galaxy S7 and Galaxy S7+
Obviously, the "edge" models will have curved screens, but if you look closely at the renders you'll notice a switch around – the curved-screened units have flat backs, while the flat-screened models have curved backs (a good deal more than the current Galaxy S6).
Also note the Home button. Previous rumors suggested that Samsung will switch to a wider, but shorter key, while this one shows quite the contrary – it appears taller than the S6 Home key (this will let the fingerprint reader scan more of your finger).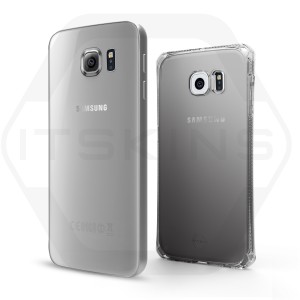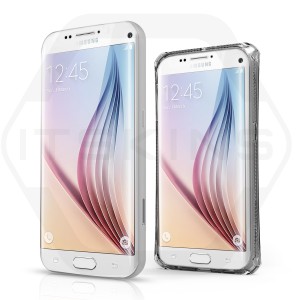 Samsung Galaxy S7 edge and Galaxy S7 edge+
The dimensions of the flat-screen models (which we got from an earlier leak) are 143.37 x 70.8 x 6.94 mm for the Galaxy S7 and 163.32 x 82.01 x 7.82mm for the Galaxy S7+ (not bad, considering the bump in screen size). The measurements of the edge versions should be more or less identical.
By the way, chances are that we'll see more than four versions of the S7 family once you account for chipset – both Exynos 8890 and Snapdragon 820 have been suggested.
The screen in the renders shows March 1 (when the Galaxy S6 was announced), but that is just a screenshot from the S6 used for the render. Reports suggest February is a possibility. It's not coming to CES though, that's for sure.
["source-gsmarena"]