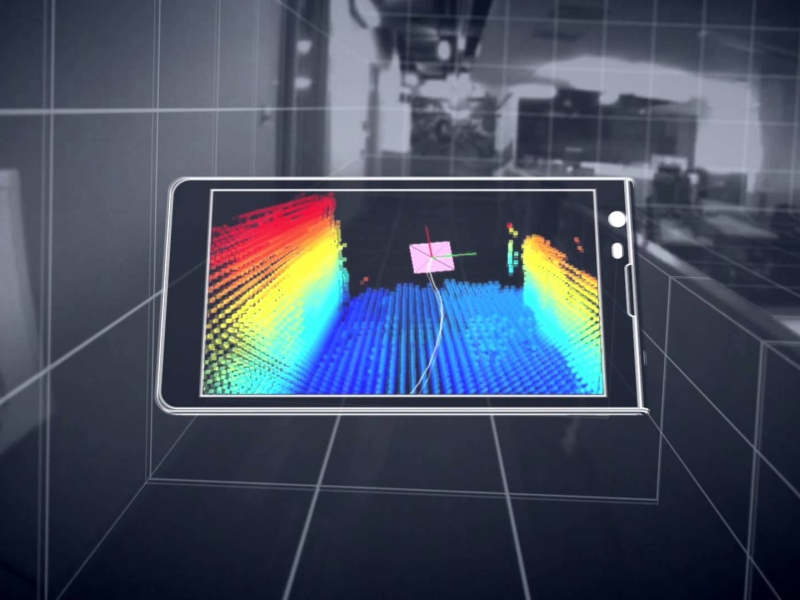 We've been hearing about Google's Project Tango for over a year now, and according to a report, it is finally coming to fruition, with a major PC manufacturer looking to use the technology.
Google and Lenovo have shared a teaser (via Android Headlines) for a Thursday announcement, with the words, "Mobile devices should see and navigate the world, the way we do. Join Lenovo & Google's Project Tango for a special announcement…" According to a report by ComputerWorld, a product line using Project Tango is likely to be announced at CES 2016 by Lenovo, including a consumer-facing product.
To recall, Lenovo in late 2014 acquired Motorola Mobility from Google, though the Internet giantretained the mobile firm's Advanced Technology and Projects (ATAP) group.
Not much is known about the Project Tango devices Lenovo reportedly intends to launch at CES 2016, but applications of machine vision in mobile devices can be expected.
Project Tango is an imaging technology that uses a combination of various sensors to "see" the environment around you and generate spatial awareness for your phone. Developed by a team led by former Kinect lead Johnny Lee, Tango was created by Google's Advanced Technology And Projects group, and uses a number of different sensors on your phone or tablet to create a sophisticated picture of the world around it.
An infrared emitter and infrared camera act as a range-finder to measure the distance between your phone and various objects, allowing them to be mapped in three dimensions. A wide angle camera adds details about the location, and other phone sensors including accelerometers, gyroscopes, and barometers combine to help Tango calculate not just what is around your phone or tablet, but also the angle at which you are looking at an object, how far away it is, and what it looks like.
This level of detail is an incredible technical feat, and Tango could have many applications for users. And developers won't have to work on it from the ground up, as Google has APIs to allow them to use data from Tango.
There are multiple APIs that developers can use, which could see Tango getting integrated into a wide variety of apps, just as other sensors on your phone get used in different ways. For one thing, you could now have apps that can easily measure the dimensions of an object – once you know an object's distance from the camera, basic geometry can be used to figure out the rest.
Capturing 3D images using the depth sensor is another possibility – right now there are plenty of apps that allow you to take two images side by side with a slightly shifted perspective, but of course, that only provides the illusion of depth. Tango could make it possible to scan your entire room and have your furniture stand out in the virtual environment, leaving you free to roam around it.
Imagine combining that with a cheap headset like Google Cardboard to showcase homes to prospective buyers. Real estate companies in India are already doing this with 2D photos, and investing in expensive 3D photography solutions that can cost close to a lakh. Project Tango can bring the technology into the cellphone in your pocket, if it catches on.
The growing interest in Virtual Reality and Augmented reality shows just how Project Tango could mature. We already have apps such as "smart" books for children that come alive when viewed through a screen. This could become far more powerful with Project Tango, as you would be able to explore this virtual world and view it from different angles, using the other sensors on your phone as a guide.
Project Tango partners include Nvidia, Qualcomm, and Intel. Only MediaTek is missing from this list, and if the first few Tango devices can deliver on their promise, then that won't be the case for long either. It's very likely that in the next year or so, the technology behind Tango is going to become as common as having a gyroscope on your phone.
["source-theguardian"]