According to an APK teardown performed by 9to5Google, the option to "Unlock with Voice Match" is slowly being depreciated. The first indication of this was the omission of the aforementioned option on the Google Pixel 3 duo.
The Google App version 8.39 for Android has a string of text that reveals the upcoming change.
The Voice Match to unlock feature you've been using has been replaced with a more secure way to get personal results while your device is locked. You can change this in your Assistant settings.
This feature has been around for a while now. The idea is that Google learns your voiceprint and you'd be able to talk to Google Assistant without needing to unlock your device. Unlocking with Voice Match is the feature that lets you ask Google Assistant to perform something like open Google Maps while bypassing a secure lockscreen. Upon enabling this, Google warned that Unlock with Voice Match Is less secure since a similar-sounding voice or voice recording could fool the Voice Match.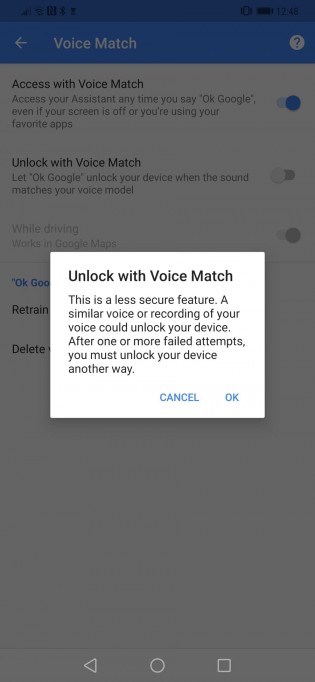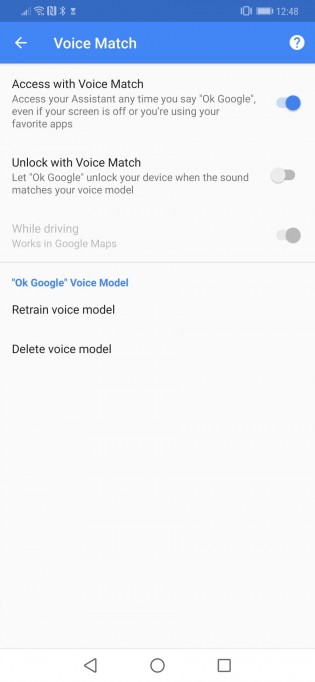 Voice Match settings on the Huawei Mate 20 Pro
Personally, this often didn't work for me oftentimes and my phone wouldn't unlock upon hearing my sixth "Hey, Google" attempt.
On the Pixel 3, this option was replaced with "Lock screen personal results" which is ultimately going to replace Unlock with Voice Match in the future. Rather than letting a Voice Match unlock a device, once authenticated, Google Assistant will include search results from your Gmail and, calendar, and contacts via the interface. Any further action would require unlocking the device.
According to 9to5Google this change isn't taking effect in version 8.39 of the Google until a future version of the app or a server-side change kicks it into effect.
["source=pcworld"]