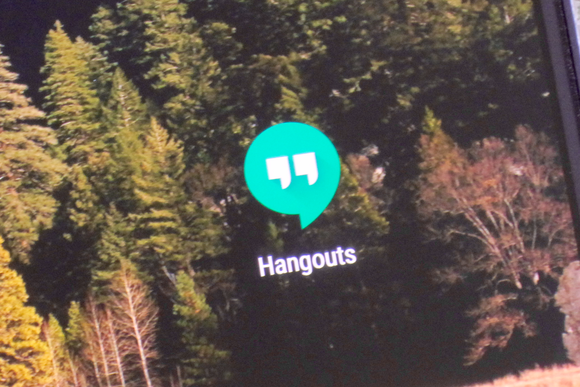 .
Google's Hangouts app for Android finally has a feature that iPhone users have long enjoyed: the ability to bang out a quick reply to a message right from the notification.
It's one of several improvements that makes Google's instant messaging app more serviceable for everyday use. There's nothing you need to do in order to turn on quick reply—you'll see it the first time you get a new message with the version 7.0 update.
The other major change is one we've seen coming: there's now a prominent button pushing you to move to Google's Messenger app for SMS/MMS messages. Don't be surprised if in a future update you see Hangouts force you to make the switch.
Another nice improvement is the ability to save a conversation to the home screen. You'll find this in the overflow menu – just select the option and then you'll be able to jump directly into the conversation.
There are other Material Design touches throughout the interface, so dig in and you're bound to find other surprises. It's one of Google's infamous slow rollouts, so you can get the update from the Play Store when it goes live or grab the APK.
Why this matters: As Google's primary instant messaging service, it's a relief to finally see some needed features make their way in. The roundabout SMS story is a little odd; Google had its own basic app for texting, then ditched it in favor of Hangouts, but now is pushing people back out again. There are plenty of good texting apps, some that even work with your Android Wear watch.
["source -pcworld"]