Taiwanese smartphone manufacturer HTC has released its annual financial report for the year 2015, revealing a sales drop of over 35%. The company's last year's revenue stood at NTD 121.68 billion ($3.65 billion), down from NTD 187.91 billion ($5.64 billion) in 2014.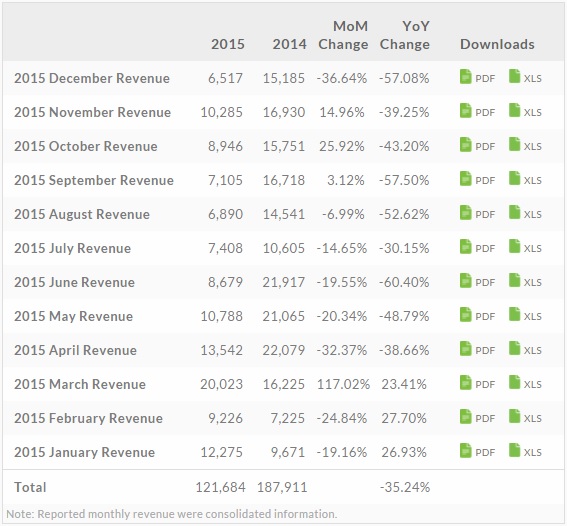 HTC saw its monthly revenue jump to a six-month high in the month of November, something that led us to believe that the One A9 would have played an important role in this. Expectations were that sales would go further up in December due to holiday season and as well as the release of the handset in more markets.
However, surprisingly, December sales stood at just NTD 6.52 billion ($195.7 million), down 57.08% year-on-year and 36.64% sequentially. HTC is now pinning its hopes on its newly announced Vive VR headset, pre-orders for which will begin in February.
["source -cncb"]