Huawei is teasing a new smartwatch under the Honor brand dubbed the Honor S1. It will be unveiled at an event on October 18. But wait, you say, Huawei said no new Android Wear devices will come out this year. So, is this a Tizen watch?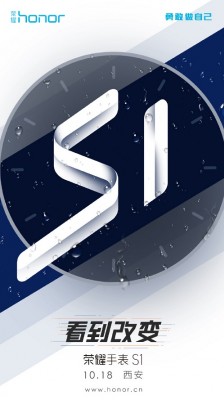 First teaser image for the Honor S1 smartwatch
Could be, could be. The teaser image shows droplets of water, suggesting that the Honor S1 will be waterproof. No surprise here, the Huawei Watch is too and the Honor brand typically parallels the feature of the mothership Huawei brand, but at lower cost.
Then there's this teaser image for a tablet, also in the Honor family. As with the watch, very little is known about the upcoming device.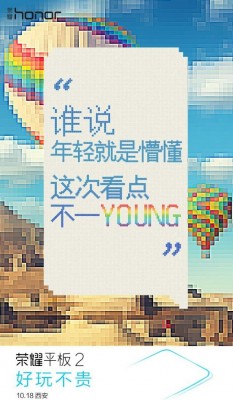 An Honor tablet will join the show
source"cnbc"