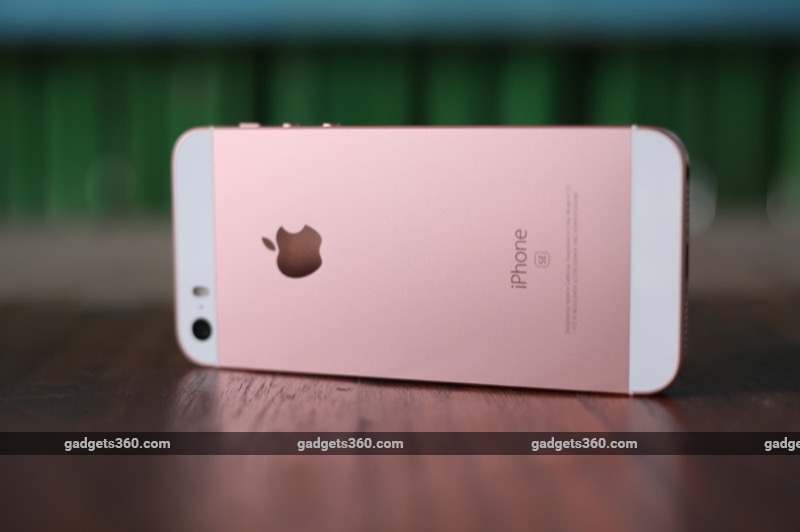 iPhone SE, the 4-inch smartphone Apple released last year for emerging markets like India, may see a refresh early next year, according to a report that cites the company's supply chain. The report adds that India will be the first market to receive the new iPhone SE before it is made available more broadly, and it will be manufactured by Wistron. The new iPhone SE will reportedly start shipping in the first quarter of next year.
To recall, Wistron is the same supplier that started assembling current-gen iPhone SE units in the country earlier this year. The report, by Focus Taiwan, adds that the move to make a new iPhone SE is part of a bid by Apple to double its market share in India over the next five years. The iPhone SE hasn't seen an upgrade since its launch last year, excepting a product refresh in March this year that saw it doubling storage capacity.
Wistron will reportedly add a new production line for the new iPhone SE, and the manufacturer is said to be in talks with the Karnataka government for additional land, hoping to double or even triple its production capacity over the next five years. The report goes on to add that Apple will enjoy a 10 percent exemption on basic customs duty, letting the company price the new iPhone SE even more competitively in the Indian market.
The report goes on to cite Indian publication Tekz24 for the rumoured specifications of the new iPhone SE model. It is said to sport a screen size between 4 and 4.2 inches, be offered in 32GB and 128GB storage capacities, run on the Apple A10 SoC, and, sport a 1700mAh battery.
All this comes after Apple CEO Tim Cook's repeated emphasis on the importance of the Indian market for the Cupertino-based company. Most recently, at the company's Q3 2017 earnings call, Cook said Apple was 'very bullish and optimistic' about India, adding, "We're bringing all of our energies to bear there." He reiterated that there are a lot of similarities between the current state of the Indian market and where China was a few years ago.
["source=gadgets.ndtv"]