Word travels fast in the mobile realm and once the cat is out of the bag on a topic, follow-up rumors seem to pile up almost instantly. It was only mere hours ago that we first heard of the Exynos 8870 SoC – a Samsung chip that will allegedly offer a toned-down version of the flagship Exynos 8890. That means it will probably feature the same in-house Mongoose 64-bit ARMv8 cores as the performance cluster, along with four more Cortex-A53 ones, just working at lower clock speeds.

Initial info on the chip claims that it will be produced specifically for third-party Samsung clients, like Meizu, with the Meizu Pro 6 said to be one of the ambassadors of the SoC.
Now, a mysterious industry source claims that Lenovo will be using the Exynos 8870 in one of its 2016 devices as well. Expected performance of the new chipset is along the lines of the Qualcomm Snapdragon 820, so even though it might not be as powerful as the 8890, it is still a flagship-grade offer, which means the Lenovo in question should be as well.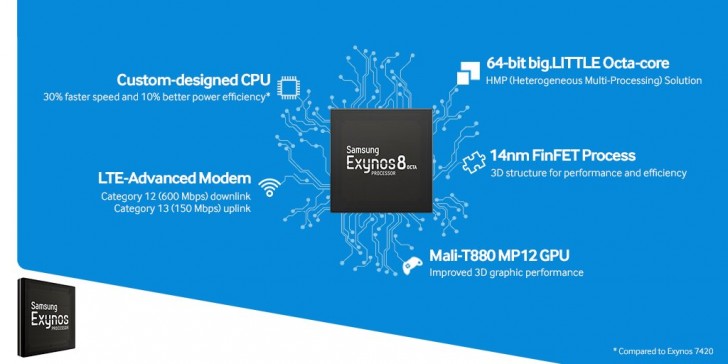 The existence of the Exynos 8870 or any deal with Meizu or Lenovo is yet to be confirmed by Samsung or any of the other parties involved, but such a development does sound pretty plausible. Plus, it is worth noting that both Lenovo and Meizu have used Exynos chips in the past, so the partnership is not entirely new.
Also, the Exynos 8870 might not be the only upcoming chip that Samsung is preparing for internal use and possibly third-party sales. Exynos 7650 and Exynos 7880 models were also spotted online, both said to perform in the Snapdragon 652 range (formerly known as the Snapdragon 620, before the renaming fiasco). They could, in turn, power a new line of mid-range offers in 2016.
["source-gsmarena"]