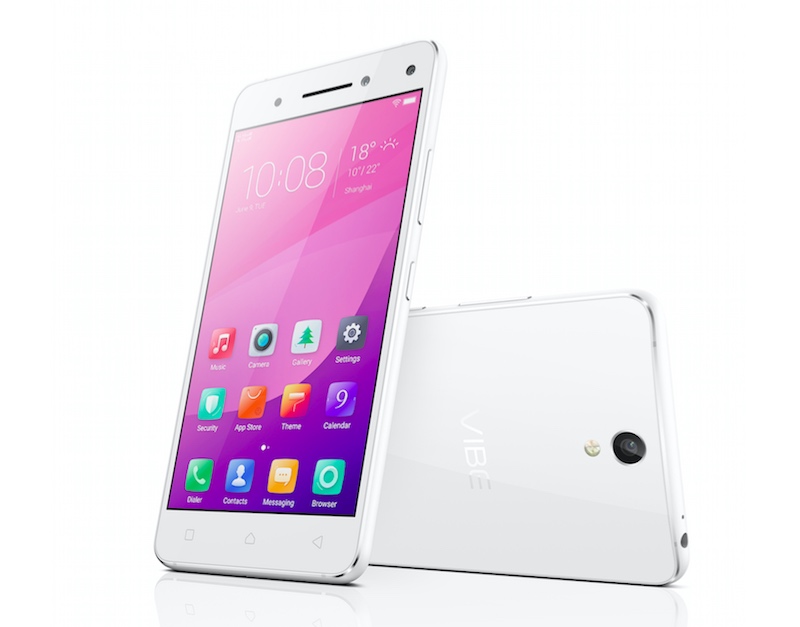 Lenovo's Vibe series of smartphones are here to stay. The Chinese technology conglomerate has told us that it plans to continue to expand the lineup in select markets. Last week, reports claimed thatLenovo is planning to discontinue its Vibe series of smartphones in an apparent move to simplify its product portfolio, keeping the mid-to-high end segment for Motorola handsets.
Chinese PC and smartphone maker Lenovo began integrating its Mobile Business Group (MBG) intoMotorola Mobility earlier this year. As part of the merger, the company said that it would rely on Motorola for designing, developing, and manufacturing of its smartphone products. However, a recent report quoting Chen Xudong, president of Lenovo's Mobile Business Group, claimed the company is abandoning the Vibe lineup of smartphones.
But that doesn't appear to be the case. Lenovo has told Gadgets 360 that Vibe is an important brand for them. "Vibe remains an important brand in the Lenovo mobile family," a spokesperson told us in an emailed statement, adding, "We plan to continue to expand and grow the franchise in select markets around the world."
Marketing firm Canalys also noted last week that Lenovo plans to discontinue its Vibe series to prominently showcase Motorola's handsets in the mid and high-end segments, thus simplify its portfolio and to reduce cannibalisation.
Motorola's current offering include mid-range Moto G (Gen 3), the mid-range Moto X Play, and high-end Moto X Style. The company also plans to bring the Droid Turbo 2, which it recently launched in the United States in partnership with Verizon Wireless, elsewhere including India as the Moto X Force. Thus, it seemed plausible for Lenovo to completely rely on Motorola's handsets in the mid and high-end tiers with the aim.
Lenovo acquired Motorola Mobility last year. While the company has confirmed that it is integrating the two divisions, it has continued to sell smartphones under both the brands in many of the regions where it operates. The company also maintains the Lemon brand under which it sells entry-level smartphones in China. Handling so many brands could get clumsy as different brands continue to expand. It will be interesting to see how Lenovo continues with the current strategy.
["source-gadget"]