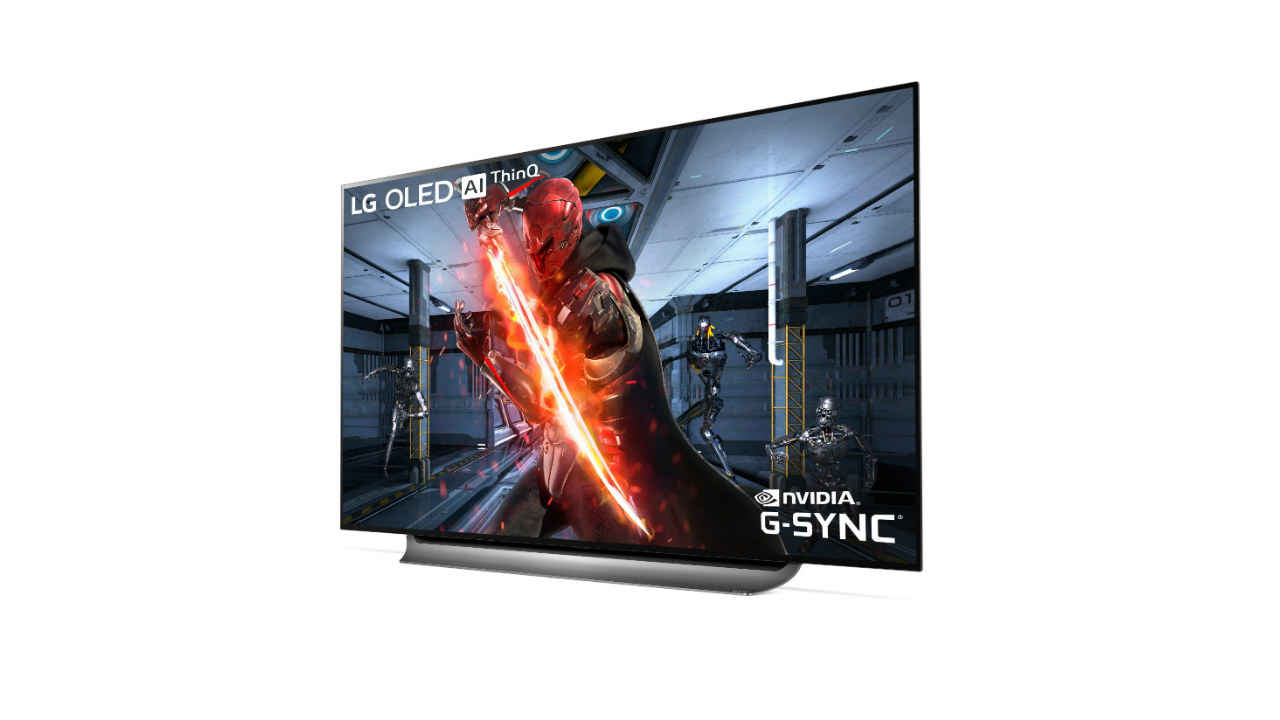 LG has announced that its 2019 lineup of OLED TVs will be receiving Nvidia G-Sync support. This includes the E9 and C9 series of OLED televisions by the company, which includes the 55 and 65-inch model in the E9 lineup and 55, 65 and 77-inch models in the C9 series. These TVs will now work with Nvidia's proprietary G-Sync technology, which means that one can hook them up to a system that features an Nvidia GPU to get the same refresh rate as the game they are playing. The new feature will be made available for compatible TVs via a firmware update, in a few weeks.
With Nvidia G-Sync, there will be no screen tearing when one is playing games but the feature will only work with Nvidia's RTX or GTX 16 series of GPUs. The aforementioned LG TVs already come with support for variable refresh rates and so does the company's 2019 lineup, which also supports up to 120Hz at 1440p and up to 60Hz refresh rate for 4K content. Since GPUs on PCs don't yet support HDMI 2.1 interface, the new update is a notable addition. HDMI 2.1 brings auto low latency mode (ALLM), variable refresh rate, EARC and many more features.
Speaking of upcoming TVs, OnePlus will soon enter the same segment with the OnePlus TV, which is shaping up to be a rather interesting device. The company's CEO Pete Lau has been revealing information about the upcoming device in bits and pieces. Lau previously revealed that the TV will be powered by Android and sports a 55-inch panel with Dolby Vision support. After revealing the device's remote, Lau recently outed an image teasing the TV's design. The image shows off the kevlar finish on the OnePlus TV's rear and there seems to be a stand that holds the panel upright. You can read more about this here.
["source=digit"]