LG has officially announced that its V20 smartphone will be available for purchase starting this week and the company's home country of South Korea will be getting it first. The announcement came in the form of a press release today.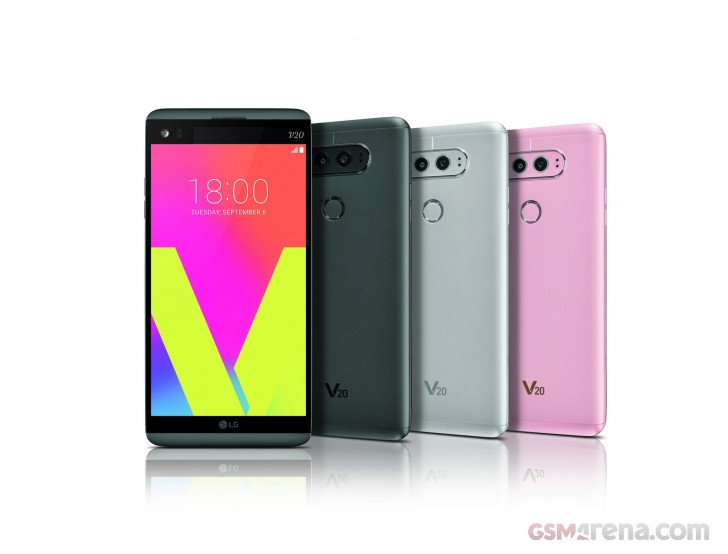 Korean media had already confirmed last week that the device will go on sale in the country on September 29, which is perfectly inline with the time-frame the company has now announced.
LG has also said that other markets – including North America, Asia, Latin America, and the Middle East – will get the phone "over the course of the next several weeks," lending further credence to rumors that the US launch is scheduled for October 21.
It's worth mentioning that there have been reports earlier this month suggesting that the phone will not be available in Europe at launch. Presumably, that's the reason there's no information on V20's European launch in LG's new announcement.
source"cnbc"