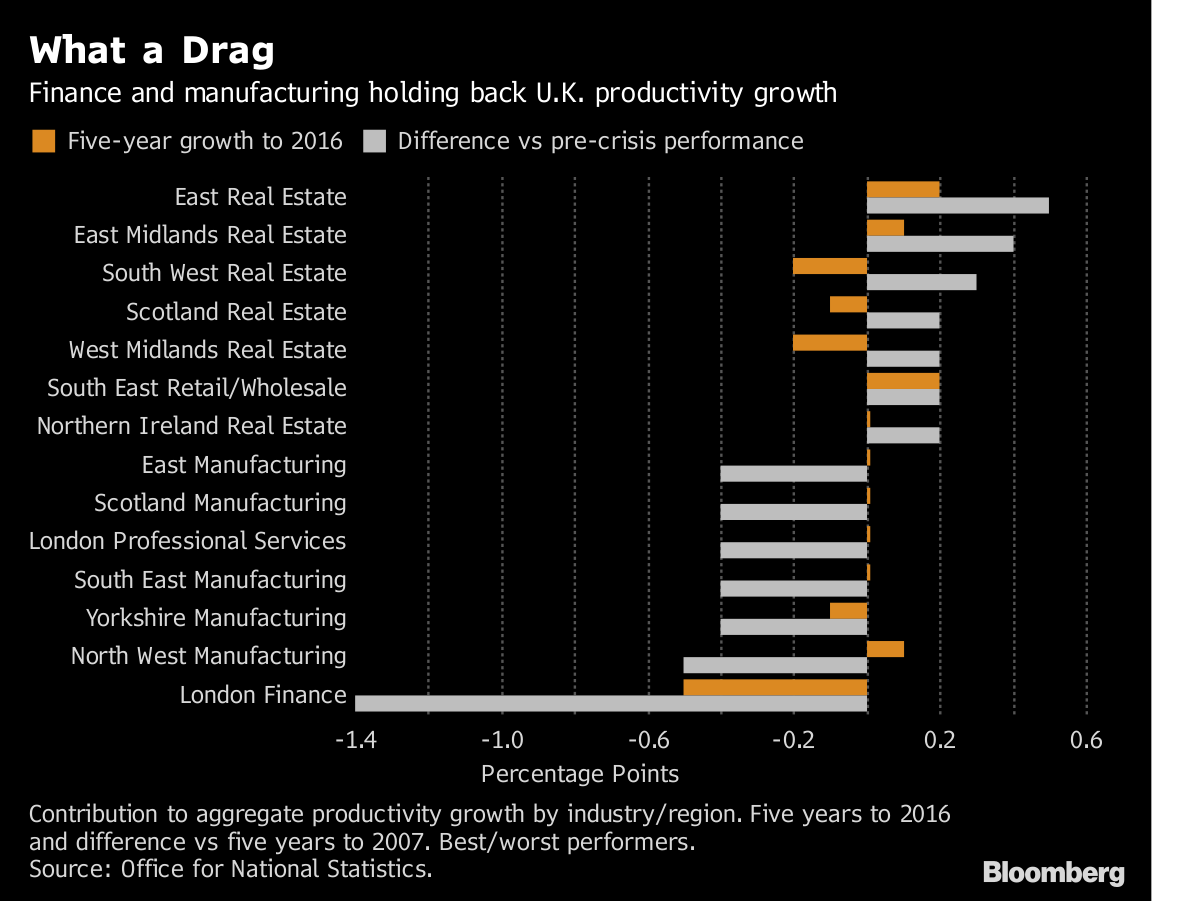 London's finance industry, along with regional manufacturing, has been the main drag on the U.K.'s dismal productivity performance since the crisis.
New analysis by the Office for National Statistics — examining close to 200 industry-region combinations — shows banking and insurance in the capital had the worst performance in recent years compared with the period before the recession. Manufacturing industries appear in nine of the bottom 20 combinations, which measure contributions to growth in output per hour.
The figures also show that output per hour for the economy rose 1.1 percent in the five years through 2016, a sharp slowdown from the five years to 2007, when the pace was close to 11 percent.
The analysis helps to confirm an already broadly held view about what sectors of have been restraining productivity, which has barely grown since the crisis. Bank of England policy maker Silvana Tenreyro singled out both in research published in January, saying deleveraging held back the financial sector.
At the time, Tenreyro offered a relatively upbeat view of productivity growth, saying there were upside risks to the outlook.
The ONS also said on Friday that output per hour rose 0.7 percent in the fourth quarter after a 1 percent jump in the previous three months, rebounding from a first-half slump. But the latest increase was boosted by a drop in hours worked, and output both per job and per worker barely increased.
While the latest gains are good news, the U.K. has a "lot of catching up to do on the productivity front," said Howard Archer, an economist at EY Item Club in London.
Source:-bloomberg