Meizu announced the Pro 7 and Pro 7 Plus just last week, making them the first MediaTek Helio X30 smartphones globally.
The Pro 7 comes with either the Helio X30 or the Helio P25 and the Plus sports only 10nm Helio X30 chips. But a new leak raises eyebrows – is Meizu planning a Snapdragon 835 model?
A Meizu Pro 7 has gone through Geekbench running on a Snapdragon 835 with 6GB of RAM, posting a single-core score of 1969 and a multi-core one of 6536 – around the same as a competitive Snapdragon 835 smartphones.
Perhaps Mediatek has issues producing the Helio X30 chipsets due to the 10nm process or perhaps Meizu is looking to sell two versions of its flagship phones, similarly to Samsung. Then again, maybe this is just an prototype that will never come to be.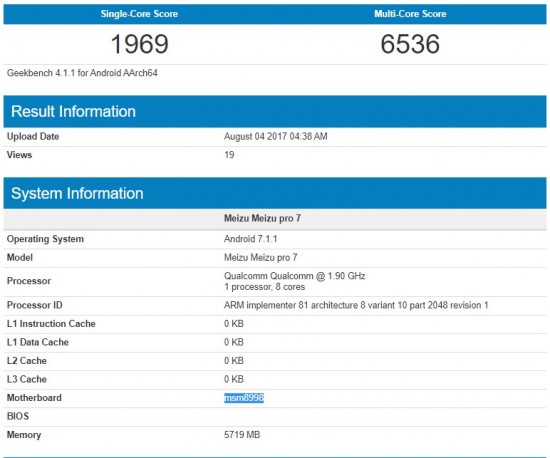 [Source"indianexpress"]