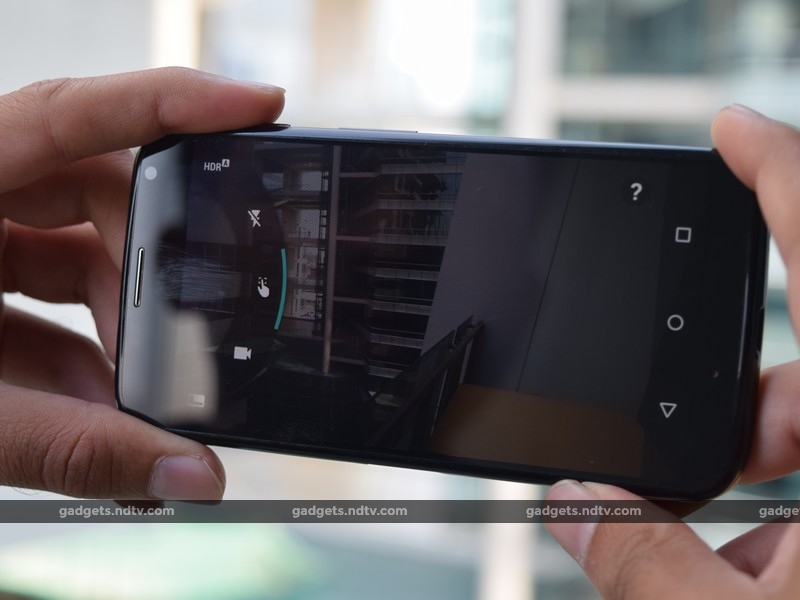 Ever since Motorola was reinvented – first under Google and then Lenovo – the company has been playing it smart, particularly when you look at its offerings in India. Rather than throwing a bunch of different models at the dartboard to see what will stick, the company has been much more thoughtful and restrained in its product line-up.
And it's a strategy that seems to be working – at the Moto X Play Launch in September, Amit Boni, General Manager Motorola India, announced that the company has sold 5.6 million handsets since it re-entered the Indian market in February 2014.
(Also see: It's Time to Start Taking Motorola Seriously Again)
One of the selling points of Motorola's phones has been that they offer a largely 'pure' Androidexperience, and the company is typically quick to bring Android version updates to handsets as well. But there's one area where Motorola really needs to up its game – Motorola's camera app needs to change, and fast.
I am a proud user of the first generation Moto X (2013) and have no intention of jumping ship just yet. The fact that Motorola released an official Lollipop update for a two-year-old phone goes to show its dedication towards its products.
On the other hand, Motorola isn't doing anything about its camera app, which is painfully slow, and has very few options to tweak. With this app, you still can't drop the resolution for video recording to anything under full-HD. This is not a problem if you have expandable storage but on a phone with just 16GB, it feels stupid. Apart from space issues, a lower resolution video is also easier to share on chat apps and easier to upload on social media.
Of course, you can argue that Motorola having a bad camera app isn't a dealbreaker, because you can download one of the thousands of camera apps available on Google Play but that's missing the point. A good camera is a key part of the experience for most people, and while a tech-savvy user might not have any issues, there are more than enough people we all personally know, who will remain saddled with the default application.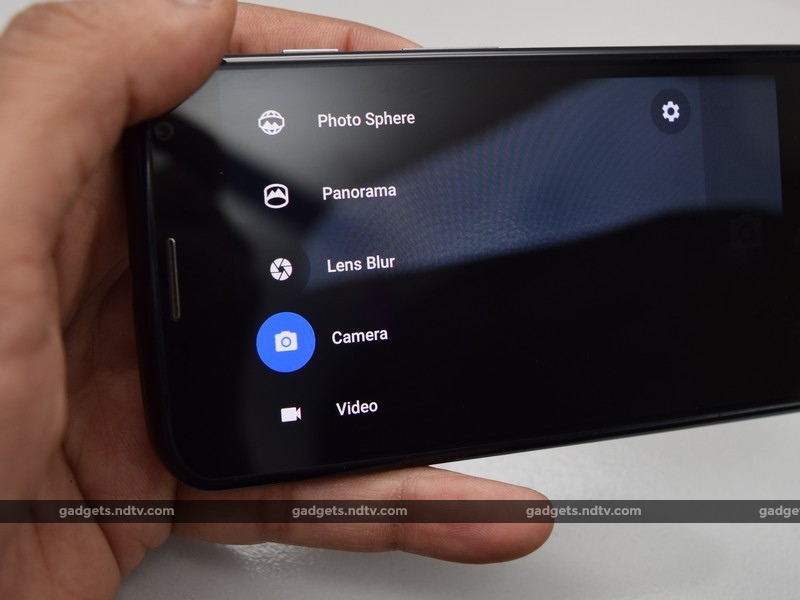 The Google Camera app offers much better flexibility compared to Motorola's stock app
And the camera is – for many of us – still an essential feature on our phones. We all share pictures on social media, and we're ditching standalone cameras as we use our phones for photography. It's the first thing many people try on a new phone, and there's a reason why the word 'selfie' was the word of the year in 2013.
(Also see: It's Time to Ban the Selfie)
There are certainly alternatives available. I have found Google Camera app to be the best quick-fix alternative to the stock Motorola app. For starters, it's free, and secondly, it's from Google so any issues or bugs are quickly dealt with through updates.
The app has similar functionality to Motorola's stock app but you get extra features like HDR and Panorama modes. Most importantly, you can switch to 720p or even 480p video resolutions. Even if you have one of the newer Moto X smartphones with more storage space, the Google Camera app is a better choice than the stock app, as the auto-focus speed is faster, so capturing those candid moments is a lot easier.
Another app which is indispensable is Manual Camera. It's not free and some of the functionality is limited on the first Moto X, but this app is a fantastic alternative to the stock app for shooting stills. The best part about Manual Camera is its ease of use. The app is beautifully designed giving you the different parameters to tweak on the left and a dial on the right to set the level. Before you rush to buy it, do run this compatibility check to make sure your phone is compatible with all the features.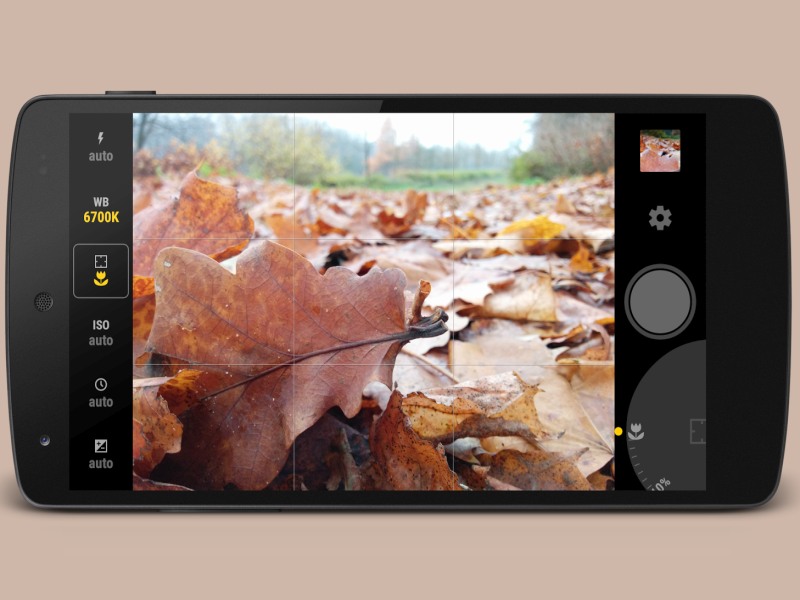 The Manual Camera app offers professional-level tweaks, provided your phone supports it
In fact, most of the lower mid-range phones that boast of 13-megapixel cameras would benefit by simply switching to a better camera app. Which is the crux of this problem; the issues with Motorola's stock camera app are a big deal, but they're not restricted to Motorola's devices, not by a long shot. How many OEMs would benefit from a better camera app? More than Google would like to admit.
There are a few exceptions; Samsung's camera app includes a pro mode with which you get options for manual focus, white balance, ISO, shutter speed and even RAW support. A few other manufacturers have also focused on making camera-centric phones, and done better. Google's own camera app isn't a bad choice though, and unless you're delivering something better, why bother?
Coming back to Motorola, I really hope the company can take a cue from these third-party developers and come up with something better in its Marshmallow update. Having a broader set of features will help offset some of its issues with camera performance, which hasn't exactly been stellar when compared to what the competition has to offer.
Basic options, like the ability to shoot at a lower resolution, need to be present and it doesn't hurt to have manual controls either. Smartphone cameras have evolved to point where it's no longer about just snapping a picture but how you can make that picture really stand out. We have the optics and horsepower today to easily shoot in RAW or have optical image stabilisation, so why not include more professional photography options within the app? Why limit the functionality of the camera when you have the means to do so much more?
["source-gadgets"]