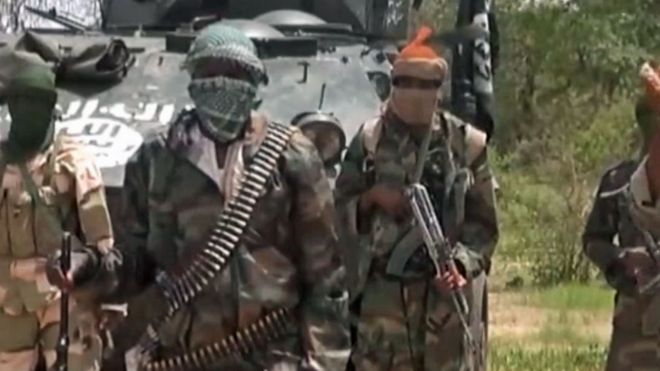 Nigeria's military says it has released 244 "repentant" Boko Haram suspects who have undergone rehabilitation.
The authorities say they have been de-radicalised and can re-enter society, but critics are sceptical about whether they have repented.
The group, which includes women and children, has been handed over to the governor of Borno state, an area badly affected by Islamist violence.
Some 20,000 people have been killed in Boko Haram's eight-year insurgency.
The army released the suspects as part of activities marking Armed Forces Remembrance Day.
Africa: More updates on this and other stories
The woman standing up to Boko Haram
Maj Gen Nicholas Rogers told local media the group was ready to re-enter society.
"The detainees have been de-radicalised for reintegration into the society. We are handing over the detainees to Borno Government for administration", he said.
There have been mass releases of Boko Haram suspects in the past, but this is the largest following a de-radicalisation programme.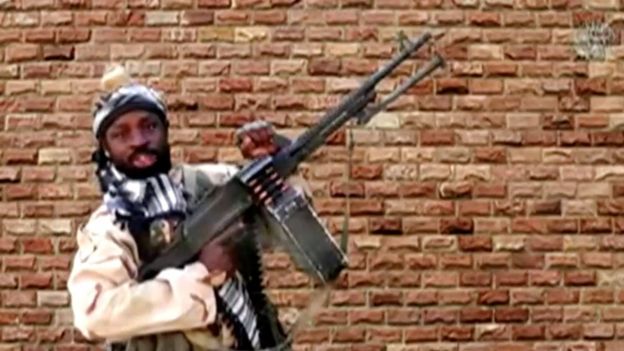 It coincides with a new video released by Boko Haram in which its leader, Abubakar Shekau, appeared with some of the remaining Chibok schoolgirls who have been held captive since 2014.
More than 270 girls were kidnapped by the group from a school in the north-eastern town of Chibok.
Boko Haram has been fighting a long insurgency in its quest for an Islamic state in northern Nigeria. The conflict is estimated to have killed tens of thousands of people.
The Chibok girls represent a fraction of the women captured by the militant group, which has kidnapped thousands during its violent insurgency in northern Nigeria.
---
Boko Haram at a glance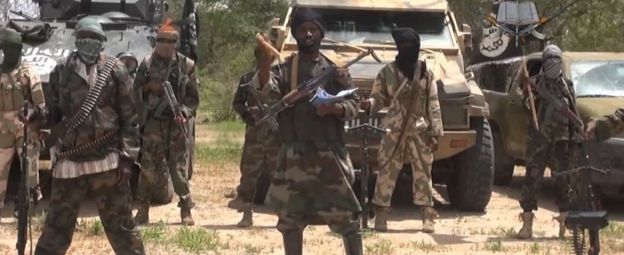 Founded in 2002
Official Arabic name, Jama'atu Ahlis Sunna Lidda'awati wal-Jihad, means "People Committed to the Propagation of the Prophet's Teachings and Jihad"
Initially focused on opposing Western education
Launched military operations in 2009 to create Islamic state
Designated a terrorist group by US in 2013
Declared a caliphate in areas it controlled in 2014
Most territory now recaptured by army
source:-bbc