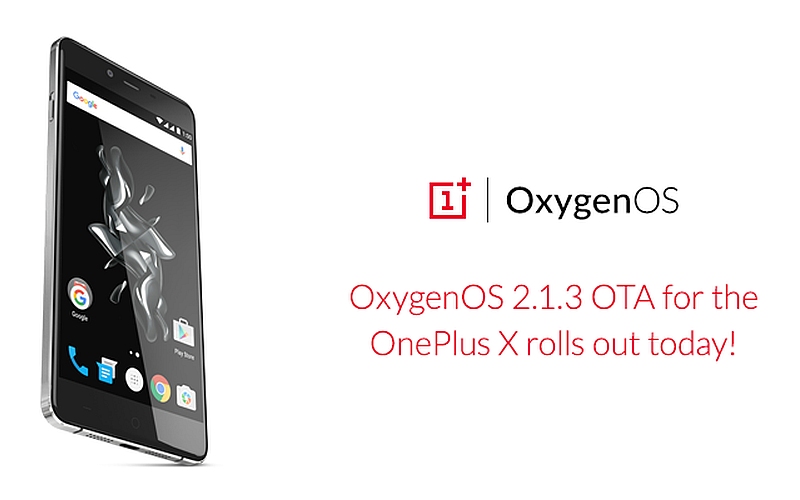 OnePlus has announced the start of the OxygenOS 2.1.3 OTA update rollout for its latest smartphone, the OnePlus X. The update focuses on improving the user experience with SD cards, brings security patches, and more.
"We've heard your feedback and have spent some time focusing on improving the user experience for SD card[s]. We are not done yet so please expect more updates and feature additions to come in the next couple of OTAs…" stated the company blog post.
The OxygenOS 2.1.3 update for the OnePlus X features improvements in UX, exFAT SD card support, ability to move apps to and from SD card, and a fix for reboots caused by removing SD card in an active state. The update also includes security patches and general bug fixes and optimisations.
OnePlus says the OTA rollout would take place in phases. Elaborating the process, the company said that it initially rolls out the update to just 10 percent of its users to check if the OTA system is working correctly. "We usually open up OTAs to the general public 24-48 hours after the initial release if all goes well."
The Chinese smartphone maker earlier this month started rolling out OxygenOS 2.1.2 update to theOnePlus 2 and OnePlus X smartphones. The update for the OnePlus X brought UX bug fixes in the Camera app; improvement to colour offset in HDR mode; bug fixes to System Update to improve OTA stability; system optimisations in low battery state, and general bug fixes & performance improvements.
["source-gadget"]