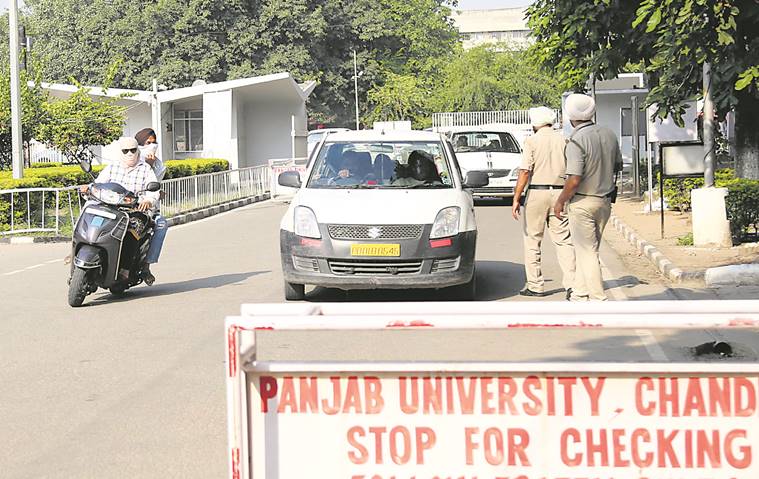 THE STUDENTS of Panjab University will get a full day's attendance without attending a single class on Thursday, thanks to the authorities who would be giving it just for one vote. The PU authorities have decided to give the attendance as an incentive to students who cast vote. Emanuel Nahar, Dean Students Welfare (DSW), PU, said, "The authorities have decided it so that the voting percentage can be imrpoved and we want all students to exercise their voting power and select their new representative. The idea has been adopted for the first time in the history of Panjab University in accordance with Vice Chancellor Dr Arun Kumar Grover."
The DSW added, "Though going by past trends, there has never been 100 per cent polling in student elections as some students are just not bothered about casting their vote, we have given them the best options even if they vote and if they are not in favour of any representative, they can go for NOTA (None Of The Above) or if the student still does not want to come for voting, then at least he or she can get the attendance without attending classes."
Non-interested resident students leave campus
Around 30-40 per cent of the resident students left the campus ahead of Wednesday's polls. DSW, Women, Neena Capalash, said there are students, who are not interested in elections. They will either not come from home or if they stay at hostels, they are going home.
ID cards must for entry
The students, coming to cast their vote, must carry identity cards. No one would be allowed to enter the varsity without ID cards according to the authorities. Meanwhile, the reporting time for students is 9.30 am, as polling begins at 10 am. Around 12 noon, the counting of votes will begin and the results will start being announced from 4 pm onwards.
Gates 1 and 3 to be closed at 10.15 am
All the gates will open at 7 am for the entry of students and by 10.15 am, gates 1 and 3 will be closed for entry as voting begins at 10 am.
900 policemen deployed
A total of 900 policemen, along with the security persons of Panjab University, would be deployed on the campus on polling day. Apart from the security, a staff of more than 200 people of the varsity, would maintain vigil on the campus, especially at polling booths.
PUSU Members Along With PPSO, NSO, ISA Party Members During The Election Campaign In Panjab University
 ["Source-indianexpress"]