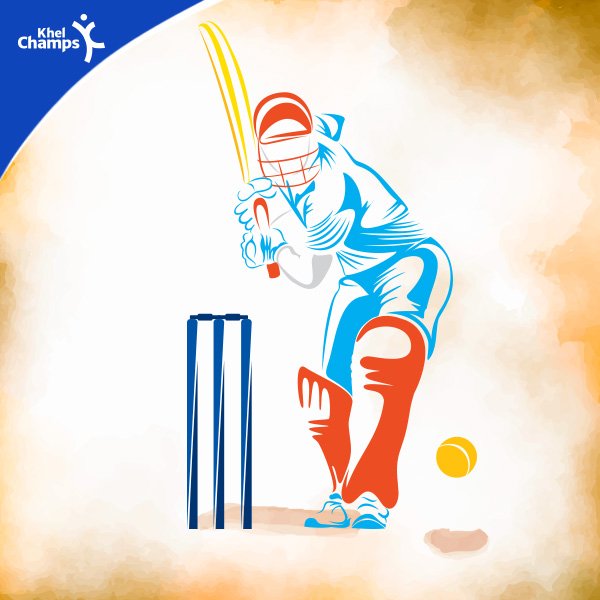 Do you love to play cricket on your fantasy cricket app and participate in LIVE matches? If so, then you may realize that the most important thing to do is creating teams wisely. It is the players in your team whose performance will count in the fantasy score you obtain. You will receive 100 credit budget points to build your fantasy team. On every creation of a new team, you will receive 100 credit points.
You can create a total of 6 teams for a match.
The game-play for fantasy cricket online is very simple. You have to select a match from a list of recent or upcoming matches.
After which you need to create teams and join one or more cricket contests to start playing.
You can choose 7 players maximum from one team. Each player will have a rating out of 10 according to his previous performance.
The total of all the rating of selected players must not be more than 100, because you have only 100 credits to create a team. Here, you have to use your cricketing knowledge and wisely choose players who will contribute to a win. There are a few rules of fantasy cricket regarding how to select players for a team, and below we have discussed the same.
Here Are Some Tips to Help Create a Strong Fantasy Cricket Team
Good Performance of Players: Choose players who are performing well in the current season of the chosen cricket format. For instance, if a player is doing well particularly in T20, then you should select him for one of your T20 fantasy cricket team combinations. You can shuffle or change players in your team. But changing and shuffling of players will not be allowed 1 hour before the play begins.
Captain and Vice Captain: Now it is time to choose the Captain and Vice Captain. Usually you may select Captains and Vice Captains as per real-life cricket. But, ideally you must select one who is performing better. For instance, if a cricketer has a better track record in recent time over the real-life Captain, you can pick him for fantasy cricket online team.
It is important to select a Vice Captain and Captain carefully because the Captain will obtain twice points than a regular player. A Vice Captain on the other hand will earn 1.5 times the points of a normal player.
All-rounders: Are you selecting bowlers and batsmen alone but not all-rounders? Then you must think twice. Try to select maximum all-rounders allowed as per the fantasy cricket app guidelines. Normally, you can choose up to 3 all-rounders for a team.
All-rounders strike a balance in the team by bowling and batting well. They are crucial to a team's overall performance. For instance, you can select Ravindra Jadeja and Hardik Pandya as players since they can both bat and bowl.
Unused Credits: If you still have a few credits left from 100 credits, then do not cancel a cricketer. But you can rather use the existing points to select a more expensive cricketer if he has been playing a better innings.
Watch the Match: Once the tournament begins, you need to watch the match carefully. You created team will score points according to the real-life performance of selected players for the match. Make sure that the players you select are going to be used to play 11s of one of the teams. If selected players do not play in the LIVE match, then their points will not be added to the fantasy score.
To play fantast cricket and win cash daily, you need to watch the real-life performance of the players and add best performers to your team and secure a better chance of winning contests and tournaments.
Fantasy Score: Your cricket score will be based on the LIVE ongoing match. Thus, the score will get updated in a few seconds as per the proceedings in a match. When a match gets over, fantasy cricket app will take about 30 minutes to determine the final score to update the fantasy points.
Match Tie: If a match ends in a draw, then points will be calculated based on the performance of participating players' field performance. A winner will be declared on the basis of such calculation in case of a tie.
Now that you know how to select your fantasy cricket online squad wisely, do not forget to be updated with recent cricket matches and the performance of players. It is this knowledge that will help you choose players for your team appropriately.