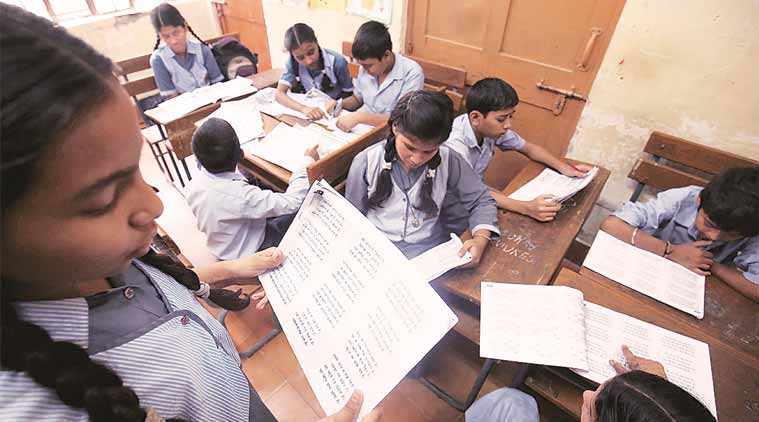 Pitching for promotion of local languages, the RSS today said the government needs to formulate a suitable policy to ensure that primary education "should only be" in mother tongue or any other Indian language.
At its crucial triennial meeting of office bearers, the ruling BJP's ideological mentor passed a resolution on the need to protect and promote "Bhartiya" languages.
Candidates appearing in higher education entrance exams of all faculties including technical and medical should have the option of the local languages, it said, adding that the medium of teaching and study material should also be available in Indian languages.
The RSS also welcomed that the NEET and UPSC examinations have now been started in "Bharatiya" languages, but said the same option should be available for all other entrance tests and competitive exams.
"Primary education across the country should only be in mother tongue or any other Bharatiya language. For this, parents should also make up their mind and the governments should formulate suitable policies and frame necessary provisions in this regard," the Sangh said in the resolution passed by the 'Akhil Bharatiya Praitinidhi Sabha' (ABPS).
Seeking that preference be given local languages in all government and judicial works, the RSS said local languages should be encouraged in appointments, promotions and all kinds of functions instead of giving preference to English.
Expressing concern over declining trend in the practice and usage of local languages, it said many languages and dialects have become extinct and several other are endangered.
Central and state governments should take effective steps to protect and promote all languages, dialects and scripts of Bharat, the Sangh said while calling upon its workers and society to preserve and promote their mother tongue.
"The entire society including the swayamsevaks should give preference to the mother tongue in conversations and day to day interactions in the family. The tradition of collecting and reading literature in these languages needs to be cultivated," it added.
However, the RSS said it is in favour of learning various languages of the world to acquire diverse knowledge.
"But, in a multilingual country like India, ABPS considers it most necessary to protect and promote all the languages of Bharat as the carrier of our culture," it added.
source:-theindianexpress