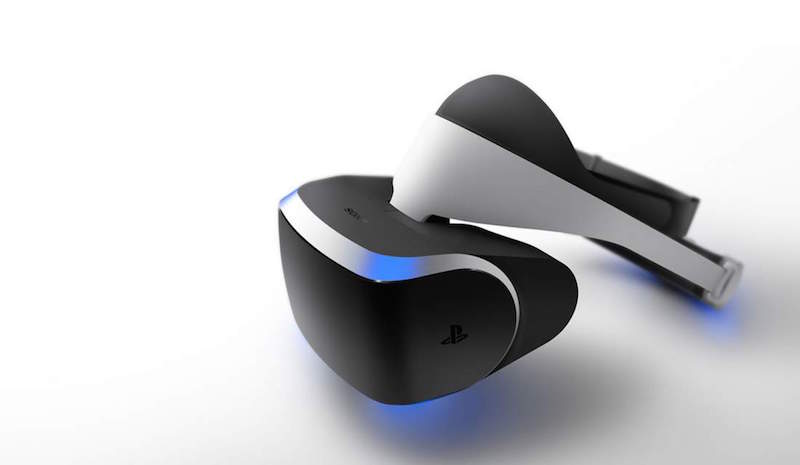 Sony has permanently dropped the price of PlayStation VR (PS VR). The PS VR price is now $299.99 in the US (around Rs. 19,500) and 299.99 Euros (close to Rs. 24,200) in Europe. This comes after a flurry of retailer-driven price cuts for the PS4 and PS4 Pro VR headset in the past few months. The company has confirmed that this new price point will be in effect from March 29 in the aforementioned regions. This of course includes PS VR CUH-ZVR2 or the PS VR 2.0 headset as referred to by fans, it's a minor refresh of the PS VR that was announced in October 2017 with better cable integration.
For 299.99 Euros, gamers get the PS VR headset, the PlayStation camera, and a download code for PlayStation VR Worlds. Meanwhile those in the US get the PlayStation VR Doom VFR Bundle. It comes with a PS VR headset, PlayStation Camera, PS VR Demo Disc 2.0 and the Doom VFR Blu-ray Disc for $299.99. For $349.99 (roughly Rs. 22,800) there's the PlayStation VR The Elder Scrolls V: Skyrim VR Bundle with a PS VR headset, PlayStation Camera, two PlayStation Move controllers, the PS VR Demo Disc 2.0 and the Skyrim VR core game and all official add-ons.
Will India get a PS VR price drop?
As for India, multiple retailers speaking to Gadgets 360 have stated that Sony India has not informed them of any price cut just yet or of any new bundles. No surprise given that it's squarely focussed on ramping up pre-orders for God of War, sources close to the company tell us. That being said, if India gets any new PS VR bundles, they'd be in line with what Europe gets as India follows pricing and availability guidelines from that region. At the moment PS VR India price is Rs. 37,990. This includes the PS VR headset, cables, demo disc, and most importantly, the PS4 camera needed for VR. Gadgets 360 has reached out to Sony India for comment and will update this story if we hear from the company.
["source=gadgets.ndtv"]