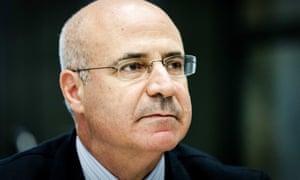 Bill Browder, a prominent critic of Vladimir Putin, has been released following his arrest in Spain on Wednesday morning under a Russian warrant.
The anti-corruption campaigner wrote on Twitter that he was freed from custody in Madrid after the Interpol general secretary in Lyon had advised them not to honour the Russian arrest warrant. He said it was the sixth time Russia had "abused" Interpol in his case.
As head of the Hermitage Capital Management investment fund, Browder led a campaign to expose corruption and punish Russian officials he blames for the 2009 death of Sergei Magnitsky, whom he employed as a lawyer.
He had earlier on Wednesday tweeted his arrest and posted a photo from the back of the police car.
He subsequently tweeted a picture of the arrest warrant, which said he was detained on suspicion of fraud.