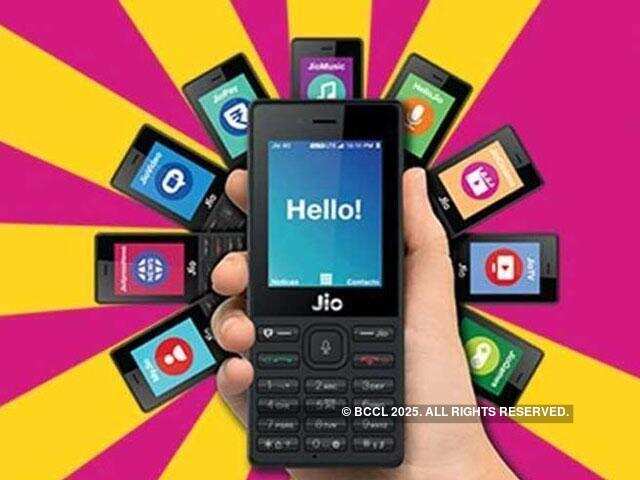 The humble Reliance JioPhone shouldn't be seen as feature phone at all. In fact, it is the biggest threat to low-cost Android smartphones under Rs 4,000. This is because after Reliance announced support for WhatsApp, Facebook and YouTube, the JioPhone has now received a software update that will provide Google Maps. The expensive JioPhone 2 will also offer support for Google Maps, as it runs the same kaiOS operating system.
With support for popular apps like Facebook, Google Maps, YouTube and WhatsApp, the JioPhone is an attractive deal for those who cannot spend much on buying a smartphone. For those unaware, Reliance has also announced its Monsoon Hungama offer through which customers can purchase the Reliance JioPhone at an effective price of Rs 501. As part of the new offer, customers can exchange any feature phone for the all new JioPhone by giving Rs 501. The offer will be available from July 21. To recall, the company launched the Reliance JioPhone last year at an effective price of Rs 0. Customers need to purchase the phone at Rs 1,500 which were refundable to the user when they returned the phone after using it for a minimum period of three years.
The support for Google Maps on JioPhone doesn't come as a surprise as US-based KaiOS Technologies (JioPhone software) had recently $22 million Series A investment from internet search giant Google to include services such as Google Assistant, Google Maps, YouTube, and Google Search.
KaiOS is a web-based platform that uses open standards such as HTML5, JavaScript, and CSS. It made its India foray with JioPhone in July 2017 and gained a 15% of the mobile OS market beating Apple iOS as the second widely used in India, as per DeviceAtlas' latest Mobile Web Intelligence Report.
["source=gadgetsnow]