Earlier this month a report came out of Japan that JDI will build up capacity to manufacture OLED displays for an upcoming iPhone. Now a report out of Korea states that Samsung Display and LG Display will be mass producing displays for the iPhones.
Like the JDI plans, this is a long-term investment for the Korean giants and the displays will ship in 2017 at the earliest or even 2018. They will invest a total of $12.8 billion over the next couple of years (Apple may provide part of that cash).
LG will kick things off with 30,000 a month of Gen. 6 units, later moving to between 45,000 and 60,000 units a month. The upper limit is set by the size of the Gen. 6 substrate – it's enough for 60,000 5″ displays (and obviously less for bigger ones).
Interestingly, they will reportedly make flexible OLEDs. The LG factory has experience making flexible Gen. 4.5 displays, but the move Gen. 6 will be done cautiously.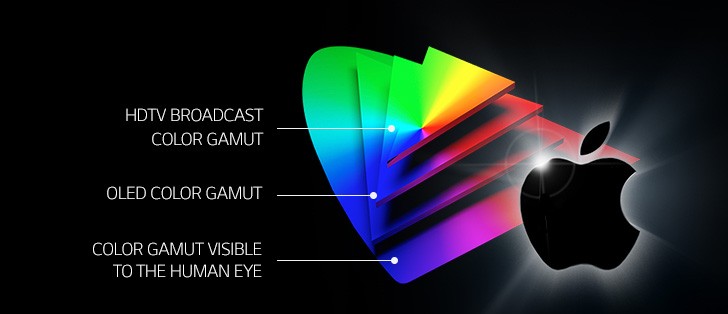 Samsung Display will provide a bigger share (30% more units) because it already has a functioning manufacturing line that can supply around 90,000 displays. An estimated 200,000 displays a month is required to meet iPhone-scale sales.
ETnews reports negotiations between Samsung and Apple are not smooth sailing though. Part of the issue seems to be that Apple wants to buy the displays cheaply (single-digit percent profit margin), while Samsung Display has been making bank on selling Super AMOLEDs to Chinese smartphone companies.
Neither Korean company has signed a deal with Apple yet and there are strong expectations that JDI and Foxconn will win the bid.
["source-businesstoday"]