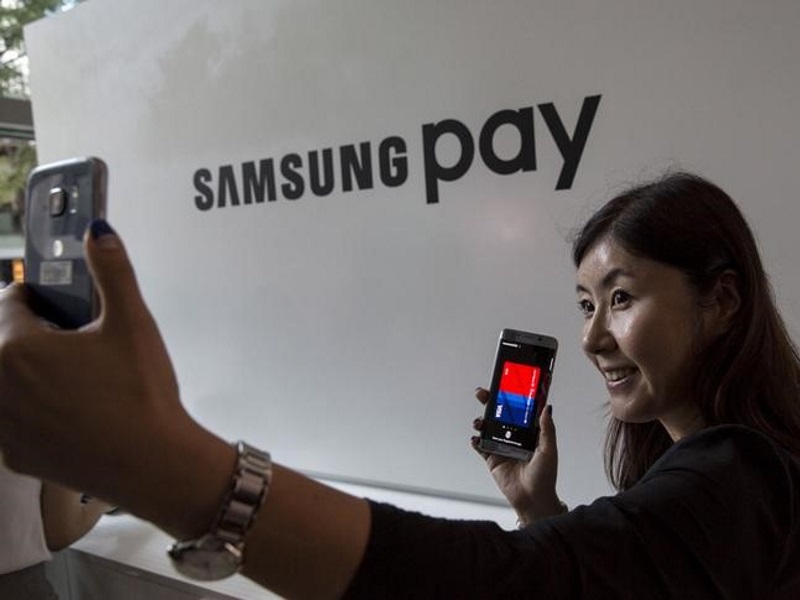 South Korean technology giant Samsung Electronics Co Ltd said on Wednesday it will launch its mobile payments service in three additional countries, as well as introducing the system on its Gear S2 smartwatches.
Samsung, through an official Twitter account, said Samsung Pay is "coming soon" to Australia, Brazil and Singapore. The service launched last year in South Korea and the United States with plans to enter other markets including China, Spain and Britain.
Samsung is hoping the payments service will set its phones apart from competing devices, helping the firm protect market share against rivals including Apple Inc and Huawei Technologies Co Ltd and compel users to pay a bit more for the convenience.
In a separate statement Samsung said its Gear S2 smartwatches will start supporting Samsung Pay in South Korea and the United States in early 2016. The watches will soon be compatible with Apple devices, the firm said without elaborating.
Samsung has reported a strong response to Samsung Pay in its home country and the United States, though the service does not generate revenue on its own for Samsung. An early advantage for Samsung Pay is its compatibility with magnetic stripe card readers already in wide use among retailers.
In comparison, Apple's competing service – Apple Pay – requires retailers to install new equipment supporting near-field communication technology.
["source-gadgets"]