Perhaps Samsung has more pressing matters to address, and that's why we never received an official release on the ArtPC Pulse, a cylindrical desktop PC that's now available for pre-order on Amazon. But if you're interested in computers with modern art aspirations, check out the product page and consider, well, what it all means.
Looking much like HP's Pavilion Wave (minus the Wave's more tasteful fabric covering), the ArtPC Pulse stands 10.7 inches tall, and is designed with a full metal body and circular lighting. You also get 360-degree omni-directional Harmon Kardon audio, suggesting hints of Amazon Echo and Google Home.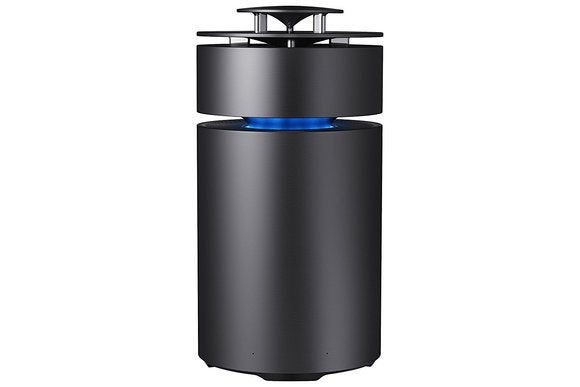 The Amazon listing advertises removable expansion modules, and notes that an optional 1TB hard drive module is available separately, though it's unclear exactly how the modular system works. Nevertheless, the $1,200 version of the PC comes with a 2.7GHz sixth-gen Core i5, a 256GB SSD, 8GB of RAM, and USB-C and HDMI ports. Graphics are handled by a Radeon RX 460 GPU.
There's also a $1,600 Core i7 model that keeps the 256GB SSD and RX 460 GPU, but specs a 1TB SATA hard drive and 16GB of RAM. Both models will be released October 28, so put on your edgiest art student garb, grab a shot of espresso, and prepare to ponder greater semiotic interpretations.
The story behind the story: It would be easy to call the ArtPC Pulse a rip-off of Apple'sMac Pro, but that position just ignores another competitor in the "let's make a computer shaped like a cylinder!" race. The HP Pavilion Wave is currently for sale in HP's online store, and, frankly, it looks way more sophisticated that Samsung's bid for exactly the same market.
source"cnbc"