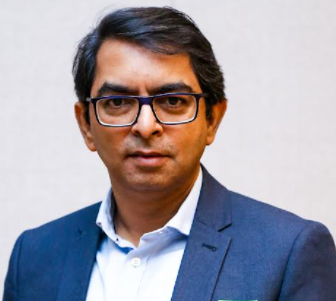 According to the World Economic Forum, "COVID-19 pandemic has changed education forever". Educational institutions have had to quickly adapt to an "ALL IN" push to online learning. Today's sudden change has made it imperative for universities to evolve towards online teaching in record time.
The rise of connected devices, efficient internet connectivity, and widespread digitization of the education sector has led to proliferation of data, putting a spotlight on data protection and management. As a result, cyber threats have seen a sharp surge in last year especially. According to research, educational institutions are more than twice as vulnerable to phishing attacks compared to other organisations. In mid-2020 over 1,000 schools, colleges, and universities in India were affected by phishing attacks.
In this era of digital transformation, institutions are grappling with a new business model and the question is how to demonstrate their value when the very nature of education is shifting. To steer through the 'new normal', there is an increasing need for universities to upgrade their IT infrastructure to impart quality online education to its students.
To survive, universities must adapt, as education is one of the biggest exports for countries in Asia Pacific.  The emergence of disruptive technological innovation in a time of risk and uncertainty, also presents opportunity. Embracing innovation and the adoption of a 'Zero Trust' strategy will be critical to building cyber resilience and delivering future prosperity.
Technology paving the way for innovation
During the first wave, institutions invested in digital platforms to deliver content and to accommodate student needs to consume it at their own pace. Expectedly, there were many learnings. As the new academic year began, amid the second wave, we have seen an increase in confidence of teachers and learners as they now have the experience and knowledge of the digital tools acquired, and how to deliver and consume optimally across this new modality.
To enable students to navigate these new modalities consistently, educational institutions must innovate and execute with even more priority and speed on their digital transformation journey. Moreover, to reduce some of the skills gap, these institutions must lead with a 'Software Defined' approach and mindset, being able to rapidly scale, provision and equally 'tear down' services and infrastructure as part seamless delivery of education and point in time demands.
The increased focus on modern and cloud-based services has had a major impact on data protection trends for IT delivery practices also. According to a report, inadequate backup or failure to meet service level agreements (SLAs) topped data protection challenges for Indian organizations in 2021 at 40% (up from 31% in 2020), surpassing all other metrics. As systems are aggressively turning to cloud and modern services, backup failure rates due to legacy systems are increasing, raising the pressure on IT to resolve.
There are no one-size fits all approach to solving this digital dilemma, however education is key for organisations to stay flexible and minimise exposure to risk. Also, a robust data protection strategy on the foundation of education, implementation and remediation is a must for institutions, to enable maximum resilience against ransomware from an attack vector perspective.
Collaborating with governments & industry bodies
Today, universities have many longstanding relationships across industries. Universities continue to lead significant national programs containing high value digital data and IP, making them a 'gold mine' for malicious and bad actors. With the emergence of online learning and adoption of cloud, universities have become a key target vertical. Hence, there is a need for educational institutions to collaborate with the governments and industry bodies to ensure cyber security remains at the forefront of their investment priorities and embedded end to end throughout their data management strategies.
Developing skills for the future workforce
It is also necessary for universities to equip graduates with capabilities necessary for jobs of the future. Notwithstanding the focus on technical skills, education systems must also focus on an entrepreneurial mindset with an ability to understand and connect knowledge flows.
Educators also need training to continually improve their 'Digital Dexterity', not only for educating but also for evaluating their own teaching competency, and student learning outcomes. Continuous learning is necessary for individuals and businesses alike. As countries in Asia Pacific become heavy adopters and leaders in technological innovation, education and knowledge will remain critical in keeping their data sovereign from other nations and ensure they as a nation remain at the forefront of this digital transformation.
Educational institutions need a clearly defined strategy on how they can work with partners and government bodies to implement technology that can help bridge the divide among students of different backgrounds. This way, we can ensure each student is not only given access to education, but also armed with digital and technological skills that are so crucial for our modern workforce. New age technologies like cloud computing, AI/ML and data management have the potential to transform the education sector and help meet the needs of individual students, ensuring no one gets left behind along the way.
["source=timesofindia"]