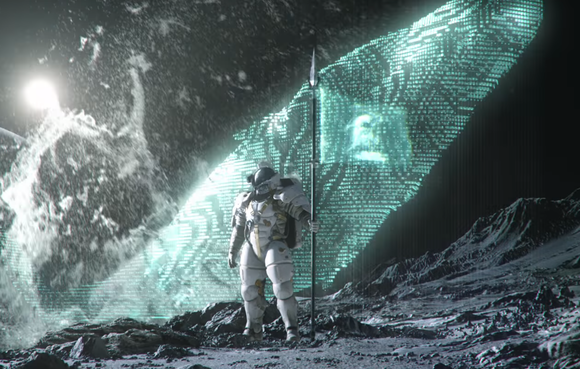 Word this week is that anyone who bought a GeForce GTX 970 is entitled to $30 from Nvidia. That puts you one-tenth of the way towards buying a GTX 1070. Class action lawsuits are just the best, right?
Oh right, we're here for video games. Well, this week Hideo Kojima shows off space whales, Darksiders is getting remastered, and a game is delayed because the publisher forgot to hit the "Release" button on Steam. Seriously.
This is gaming news for the week of July 25 – 29.
Layers like an onion
The expansion for Layers of Fear drops next week and I am pretty excited. How excited? So excited I'm going to post this launch trailer. Spooooooky.
War has changed
Last year Nordic released a remaster of Darksiders II which, like, whatever. Darksiders IIis decent. But this week Nordic announced it's bringing a remastered version of the original Darksiders out in October, and the amount of joy I'm feeling can't be expressed in words suitable for polite company. Seriously—the original Darksiders is fantastic. It's well worth a play, or a replay.
Just in time for the 2016 Olympics
Let's be clear: The best Favela map of all time is Modern Warfare 2's. That being said, this Rainbow Six Siege map looks pretty great too. (Side note: You can play Siege for free from now until Sunday at 1 p.m. Pacific through Steam, which is also selling the game at a 50 percent discount.)
International Superhit
I'm sure you'll be shocked to hear but Dota 2's biggest tournament, The International, just broke its own record for largest esports prize pot. Last year's number? $18.4 million. They crossed that line on Thursday and are well on their way to $19 million as I write this—with two weeks left until the tournament.
That's a lot of money. Valve also rolled out a nifty VR spectator hub for the tourney.
Group decision
The latest feature to hit Telltale's upcoming Batman game? Multiplayer. Announced at Comic Con, Batman (and all of Telltale's games from here on out) will allow an audience to vote on dialogue choices, essentially allowing for Twitch Plays Telltale's Catalogue-style streams. It's a pretty brilliant idea, though one I will never ever utilize. I also wonder how it'll work with time-limited decisions, given Twitch's stream delay. We'll see!
No more sky
Okay, here's the last one of these damned No Man's Sky trailers. Have we been enlightened? Have we learned what we do in No Man's Sky yet? I certainly hope so. Oh, by the way—the PC release date got pushed back an extra three days to August 9. Commence clutching of pearls.
Life really is strange
Borrowing heavily from the Telltale formula, Life is Strange is pretty much just an interactive TV show. But if that's too much for you? Now it's being adapted into a not-at-all-interactive TV show, courtesy of Legendary.
Hopefully they tone down the awkward Fellow Kids-style slang.
Push the button!
In all my years of gaming I've heard many reasons for delayed release dates, from the pervasive "It needs more polish" to "We want to do right by our fans" to whatever the hellNo Man's Sky chose as a reason.
But I've never heard this one. This is the Police was supposed to launch July 28, except the publisher forgot to hit the "Hey, this is ready to launch" button in Steam's backend. Turns out that button's pretty important.
It's kind of an adorable reason to miss a launch date, to be honest. Anyway, here's a trailer:
A whale of a tale
If only we could end every week on a Hideo Kojima trailer. Like this one, shown off at Comic Con. No, it's not a trailer for a game. It's essentially a trailer for his studio, which is just about the most Kojima thing I can imagine.