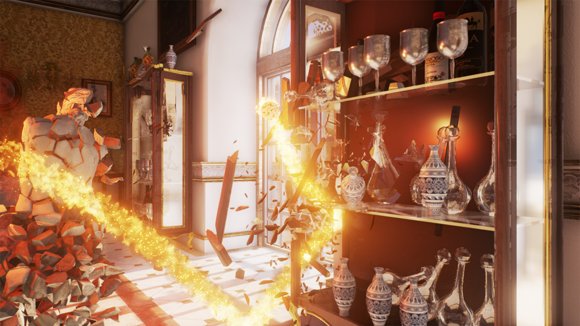 Farewell, January. We hardly knew ye. Let's ring out the month with some gaming news—including an exploding golf game, a bunch of random trailers, and maybe some game recommendations for the weekend?
Aye aye, captain
Two excellent games are free to play on Steam this weekend, and they both have to do with ships. Boats. Sailing the briny. The games? Sunless Sea and The Ship: Murder Party. Sunless Sea features some excellent writing, but it's actually The Ship I'm recommend checking out if you haven't before—it's an old-ish multiplayer game, so I can almost guarantee the servers will be more full this weekend than they've been in a while.
Plus it will get you prepped for the Remasted (not a typo) version coming in two weeks.
Divide and conquer
Something else you could be playing this weekend: The Division's beta. Preordering the game gets you in, or you could hang out in Twitch chats of channels streaming the game and wait for people to throw out keys—seems to be happening quite a bit. The beta runs from now until Sunday, January 31.
If you're playing on an Nvidia card, make sure to grab the latest drivers—The Division's beta was included alongside Rise of the Tomb Raider in this week's Game Ready Driver set. Need to make sure all those tiny hand animations are rendered correctly.
Pretty damn big
Dying Light's expansion "The Following" is starting to look less like an expansion and more like a brand new game, with the developer Techland claiming the map is twice as big as either of the areas in the original game—a.k.a. it's an expansion almost as big as what released last year. Lots of parkour in my future.
Going pro
College student? Play a lot of Heroes of the Storm? Like a lot? Blizzard's running their "Heroes of the Dorm" e-sports tournament again this year, and registration is now open. Too old/young to participate? You can at least watch the tournament on ESPN2 again this year, with the sports network promising coverage again.
Hopefully it results in more confused Twitter rants. That was my favorite part last year.
A golf game I might actually be good at
Fact: I am terrible at golf games. I understand the idea (put the ball in the hole), I understand the math (hell yeah, angles), but I lack the finesse to Tiger Woods my way through them.
But now some former Criterion devs are making a game called Dangerous Golf, due to release in May. The developers call it "as serious a golf game as Burnout was a serious simulation to driving games," and the goal is to use your golf ball as a weapon. That is something I can do. In fact, that's pretty much how I play most normal golf games. Check out this screenshot: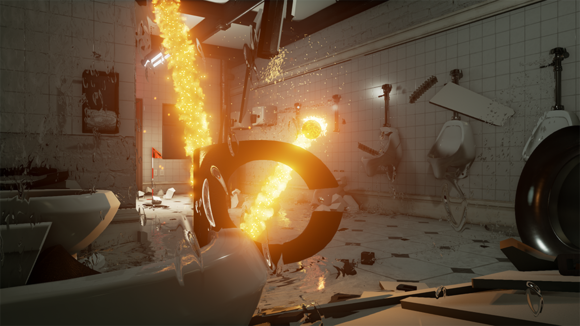 Oh, another survival game
Funcom is making another Conan game (i.e. the Barbarian, not the talk-show host). Sort of. Because they're trendy, Conan Exiles is a survival/crafting game.
"You are an exile, one of thousands cast out to fend for themselves in a barbaric wasteland swept in sandstorms and besieged by enemies on every side. Grow crops or hunt animals for food. Harvest resources to build weapons and tools. Build a shelter to survive. Ride across a vast world and explore alone, or band together with other players to build entire settlements and fortified strongholds."
Yeah, definitely sounds like…one of those games. I'll reserve judgment, but nothing about this has gotten me particularly excited yet.
Beyond lengthy development
I remember when Ubisoft first talked about Beyond Good & Evil 2, way back in 2008.Almost a decade ago. Since then it's been confirmed and reconfirmed and now confirmed one more time—Michel Ancel says he's still working on it, so expect that game…someday. (Via GameSpot)
Pizza party
Platinum apparently has a new niche—translating '80s cartoons into cel-shaded beat-em-ups. After last year's Transformers: Devastation, the latest property to get the Platinum treatment is Teenage Mutant Ninja Turtles. Here's the first trailer for TMNT: Mutants in Manhattan: