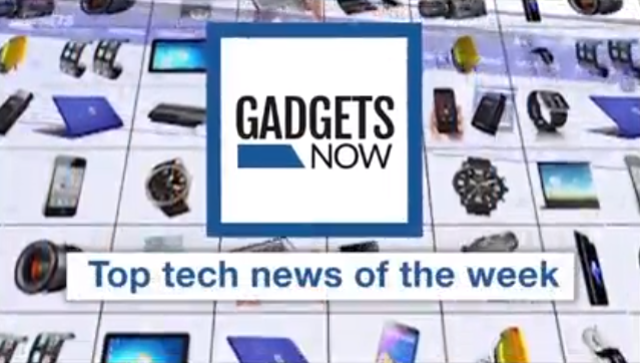 NEW DELHI: As the week comes to an end, we take a look at the news that grabbed the headlines.
13-digit numbers are only for M2M SIM cards
A recent directive issued by Department of Telecom (DoT) to telecom companies has created a mini-panic among mobile phone users. The letter written by DoT to telecom companies specifies that the 13-digit numbers are only for M2M SIM cards. M2M or machine2machine SIM cards are used in automated machines. These machines could range from smallest of gadgets to big machinery but they all need Internet or mobile network connectivity for their basic functioning. The DoT has notified telecom companies to issue only 13-digit numbers. The new numbering plan will come into effect from July 31, 2018 — all new connections will be given a 13-digit numbers. The existing M2M numbers will be migrated to 13-digits from October 1, 2018. The deadline for entire migration has been set to December 31, 2018.
Apple rolls out iOS update to fix 'text bomb' issue
Recently, it was reported that an Indian language character is crashing iPhones across the world, and this week Apple released an OS update for the same. The company has rolled out an update for all its platforms for the Telugu 'text bomb' within a few days since its discovery. The Cupertino-based tech firm has not just rolled out an update for iOS (iPhone and iPad) but has also fixed watchOS, tvOS and macOS. The iOS version additionally mentions "Fixes an issue where some third-party apps could fail to connect to external accessories."Microsoft Surface Pro launched in India
Microsoft has launched its fifth generation Surface Pro 2-in-1 in India this week. Successor to the Surface Pro 4, the device comes with a starting price tag of Rs 64,999. The device is powered by latest Kaby Lake processor and claims to offer improved battery life. Customers can purchase the device online from Microsoft Store, Amazon, Flipkart and offline from Croma and other authorised retail stores.
Microsoft announces support for 15 Indian languages in Office 365, Outlook 2016 and other apps
This week Microsoft announced support for email addresses in 15 Indian languages across its apps and services, including Office 365, Outlook 2016, Outlook.com and others. Indian users would be able to use local language e-mail addresses for Outlook accounts on their personal computers. It would also allow users to seamlessly send/receive mails to/from local language e-mail addresses via Outlook client on PCs, Outlook.com in addition to Outlook apps for Android and IOS.
India ranks lowest in 4G download speed: OpenSignal
India still has a long way to go when it comes to 4G download speed, as the country ranks lowest in 4G download speed. According to the latest OpenSignal report titled 'The State of LTE', the country ranks at the bottom in terms of the average download connection speed that users in each country see when connecting to LTE networks. However, India ranks at No. 14 globally in terms of 4G availability.
source:-gadgetsnow.