Update: The guys over at AndroidCentral reached out to Samsung, and were told that "this is not something the company has stated, and that all official guidance will be published on its website." Clearly, Samsung isn't outrightly denying a remote deactivation.
Original story follows:
Samsung seems to be leaving no stone unturned in ensuring the safety of its customers. The tech giant has already announced a global recall for the Galaxy Note7, and now a Redditor from France has claimed that they were told by a Samsung representative that the company will remotely deactivate unreturned Galaxy Note7 units after September 30.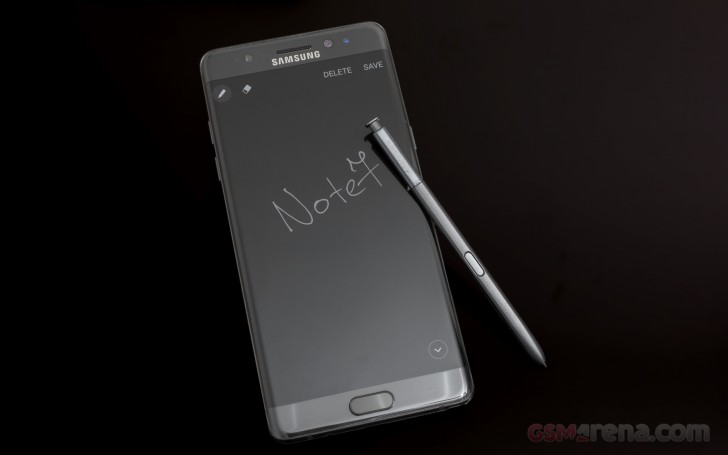 The Redditor – who goes by the name of LimboJr on the website – also revealed that replacement units will arrive in the country starting September 19, with the package also including a Gear VR and "a prepaid parcel to send the defective device back without charges."
September 19 seems to be the date for other European countries as well – Portugal iscurrently confirmed. However, users in the US, one of the biggest Samsung markets, may have to wait a little longer though.
Meanwhile, it looks like the South Korean company is finding a bit hard to convince existing Galaxy Note7 users to go for the official Exchange Program – the tech giant outed a press release this past weekend, urging users to "immediately participate" in the program.
"Our number one priority is the safety of our customers. We are asking users to power down their Galaxy Note7s and exchange them as soon as possible," the press release quoted DJ Koh (President of Mobile Communications Business, Samsung Electronics) as saying.
"We are expediting replacement devices so that they can be provided through the exchange program as conveniently as possible and in compliance with related regulations. We sincerely thank our customers for their understanding and patience."
It's worth mentioning that those exchanging their current Galaxy Note7 device with a new Note7 unit through the US Note7 Exchange Program will be given a "Samsung J Series or equivalent device" until CPSC-approved Note7s are available in the country.
The exploding Galaxy Note7 fiasco has had a major financial impact on the tech giant. While the recall – analysts say – will cost the company somewhere around $1 billion, the US FAA's recent "strong advice" to Note7 users (against turning on or charging the device on board a plane) has wiped off as much as $10 billion from Samsung's market value.
source"gsmarena"