The Lahore high court's decision to acquit a man accused of stabbing a young woman 23 times has triggered outrage across Pakistan, with many rights activists seeking the intervention of the country's Chief Justice.
On Tuesday, Chief Justice Saqib Nisar took suo moto notice of the case and summoned the records on June 10, a statement from the apex court said.
Khadija Siddiqui, a law student, had gone to Davis Road in Lahore on May 3, 2016 to pick up her sister from school and when they were about to get into the car, she was attacked by a helmet-wearing man. Siddiqui's younger sister was also injured.
As the attacker tried to flee, his helmet fell off when Siddiqui grabbed him and she recognised him as a classmate named Shah Hussain.She said Hussain used to harass her before the attack. Her sister recorded a statement with the police and recognised Hussain as the assailant in the courtroom.
A judicial magistrate gave Hussain a seven-year prison term on July 29, 2017. However, an appellate court reduced the sentence to five years in March after Hussain challenged his conviction.
Hussain then approached the Lahore high court, which acquitted him of all charges on Monday.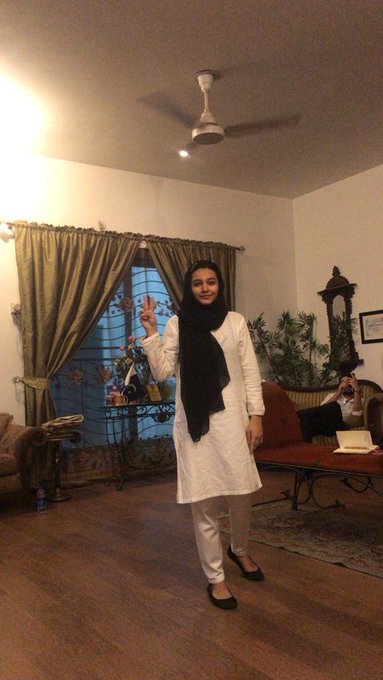 The judge who originally tried the case had held that Hussain had stabbed Siddiqui mercilessly as severe injuries on her vital body parts clearly proved he wanted to kill her. Nothing was in favour of Hussain even after the cross-examination of witnesses, the ruling said.
"The prosecution has established the case without any shadow of even a minor doubt," the judge had observed.
Following Monday's order, famous personalities such as Mahira Khan, Mawra Hocane, Hamza Ali Abbasi and Jibran Nasir came forward to support Siddiqui. Using the hashtag #JusticeForKhadija, Khan called for unity against the horrific crime.
Activist Jibran Nasir criticised the verdict and wrote: "Attacker of #KhadijaSiddiqi who stabbed her 24 times has been acquitted by Lahore High Court. Is this what our justice system has come down to. First under CJP Nisar's general order, security was withdrawn from @khadeeeej751 and now her attacker has been set free."
Most of those who protested the verdict insisted there were no grounds to acquit Hussain.
"The evidence is compelling. The identity of the attacker has been established. Why then did the court rule in favour of the accused," queried actress Marwa Hocane on Twitter. They also said the judge had ruled unfairly and accused the judge of being influenced "in one way or another".
["source=hindustantimes"]