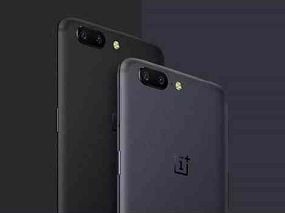 The OnePlus 5 is finally official so let's see what you think of it. Is it everything you expected, everything you wanted it to be? Or were you disappointed.
The benchmark cheating probably doesn't matter much, the phone will play any Android game out there as well as possible this half of 2017. And you can still brag about the 8 gigs of RAM.
The confusion about the "lossless zoom" is more annoying – 1.6x optical then digital zoom isn't great. We didn't love the tele photos, but at least it enables Portrait mode and the main camera is excellent.
The pricing is higher than the outgoing model, but it's no surprise either – OnePlus upped the price of each new phone it introduced, even the fairly minor upgrade that was the 3T got a $40 bump. In terms of value for money, the OnePlus 5 is still among the best.
Perhaps you were hoping for some extra perks on the new model, beyond the new chipset and dual camera. Well, the display is the same, the base option has the same amount of memory (6GB/64GB) as last year's model, the company didn't add waterproofing or a bigger battery. At least it didn't take away the headphone jack. That's something, right? And the design is, uh, "new".
["source-gsmarena"]