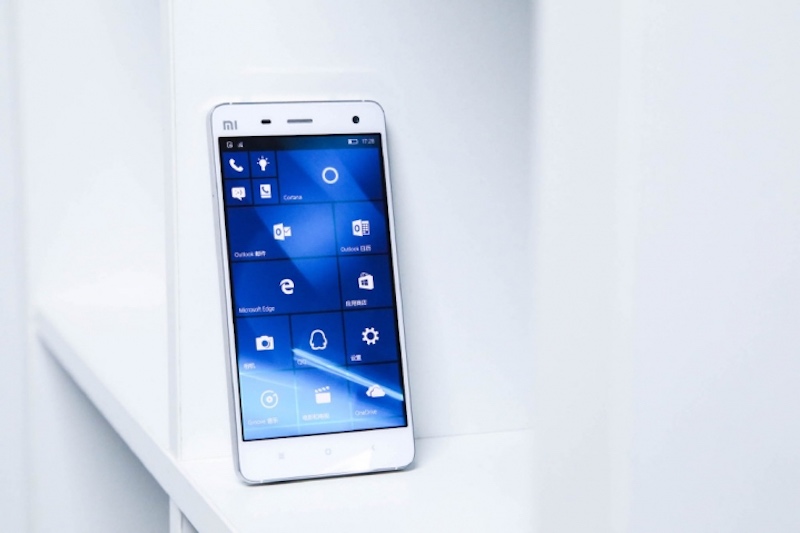 Xiaomi, in conjunction with Microsoft, on Thursday released Windows 10 Mobile ROM for its flagship Mi 4 Android smartphone, specifically the LTE version of the handset. The ROM will not support non-LTE versions of the Mi 4, which is what was launched in India.
In a MIUI forum post, a moderator announced the availability of Microsoft's software (download here) for the Mi 4 handset. Interested users are required to sign up for the Windows Insider Program, the moderator noted. You will, however, need an LTE variant of the Mi 4 to run the latest ROM.
"This is a Microsoft led effort and the build they have produced only works with the China version of Mi 4," a spokesperson for Xiaomi told Gadgets 360 earlier this week. "As far as I know, it is not going to be made available in any other markets."
The public release of Windows 10 Mobile for the Xiaomi Mi 4 comes nine months after Microsoft partnered with the Chinese technology conglomerate to beta test Windows 10 Mobile on Mi 4 handsets. Lin Bin, Co-Founder and President of Xiaomi, announced earlier this week that the company plans to make Windows 10 Mobile publicly available for Mi 4 handsets on Thursday.
Some enthusiasts have put up instructions for installing Microsoft's software on the Android handset, in case you need any assistance. We haven't been able to independently verify the instructions, do note.
As Microsoft looks to revamp its mobile efforts, the partnership could be company's move to get more people to try out its mobile operating system. The company hasn't shared how successful this test has been so far. A Microsoft spokesperson declined to share more information earlier this week.
["source-gadgets"]