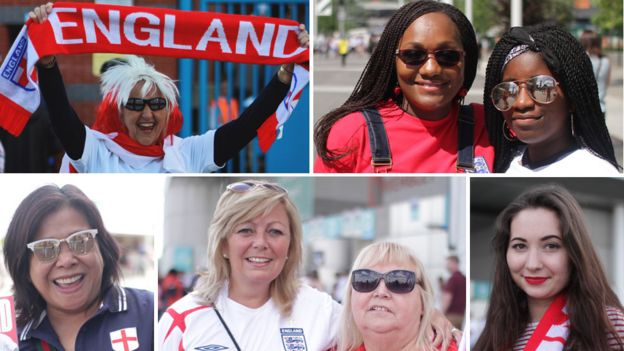 Put "female football fan" into a search engine and the image results are a stream of attractive young women in tight shirts and, sometimes, no shirts.
Tired of sexualisation and misrepresentation, some fans have decided it's time to level the playing field.
"These images represent everything that's great about this game – how many different kinds of women go to matches and support. We need this realness," says Emma Townley, from online community This Fan Girl.
She's talking about five images of female England fans taken ahead of this World Cup, which she hopes will start replacing photos of scantily-clad female fans in search engine results.
The pictures show the different ages, races and shapes of the women supporting football and the idea is the more they are shared online and used by media outlets, the higher up the search results they will go.
Their aim, to "change the face of female football fans on the internet".
World Cup 2018: Is football still sexist?
Women finally allowed in Iranian football stadium
Alongside their day jobs, the team behind This Fan Girl have spent the last two years documenting women who support football by photographing fans at matches across the country.
The #WeAreFemaleFans campaign is all about inclusivity and desexualising women in football, Emma says.