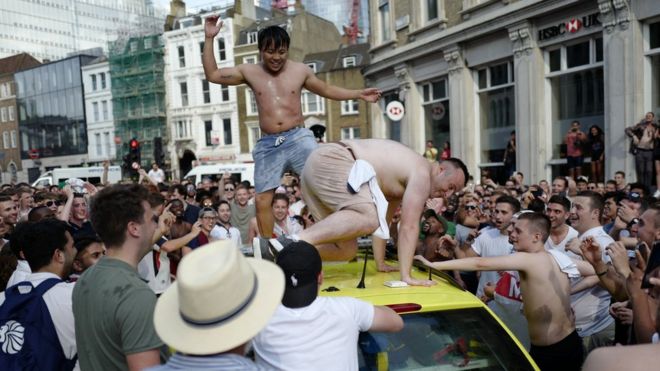 After cars and property were damaged following England's 2-0 win over Sweden on Saturday, people are rallying round to help foot the repair bill.
A Just Giving page has raised more than £2,000 for a Nottingham taxi driver who had his car wrecked after fans jumped on it, smashing the windscreen.
Millwall fans are collecting for the London Ambulance Service after a car was damaged by people dancing on it.
Nottinghamshire Police has asked fans to consider their actions on Wednesday.
Police across the country reported record numbers of 999 calls as fans celebrated the World Cup quarter-final victory.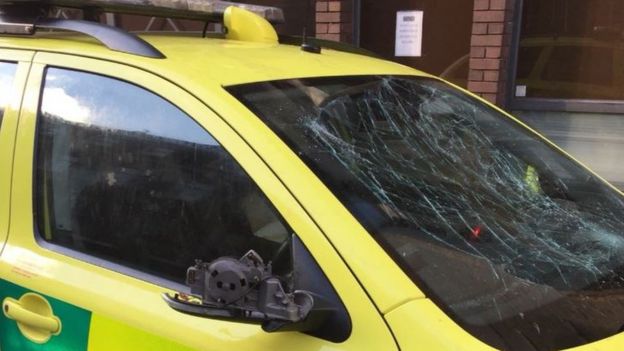 Millwall Supporters Club has already raised more than £5,000 for the London Ambulance Service damaged in Borough High Street.
Its Just Giving page said: "We think it is very important to help our local community, so we want to help to raise funds to help with the repair of an emergency response vehicle.
"We are very grateful for any donations and support you can offer."