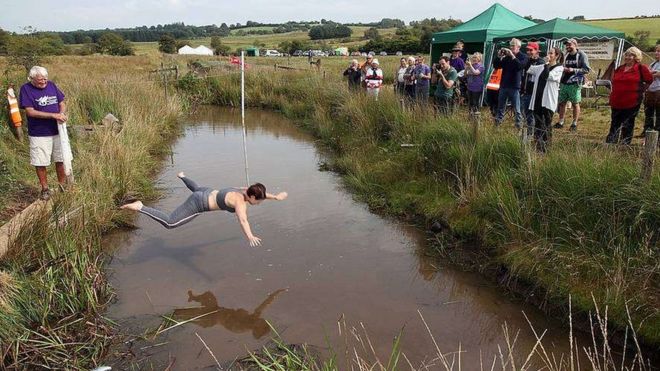 The unusual sport is set to feature alongside gravy wrestling, bog snorkelling and belly flopping as a sporting event with a difference is held in Powys.
On Friday the World Alternative Games starts in Llanwrtyd Wells.
And you might want to dig out your space hopper to join in the wacky races.
The idea to host the offbeat games in mid Wales came about in 2012 when London hosted the Olympics and local people hatched a plan to entice visitors to their area.
Since then competitions have risen from 35 to 65 with events like space hopper racing run over three weeks.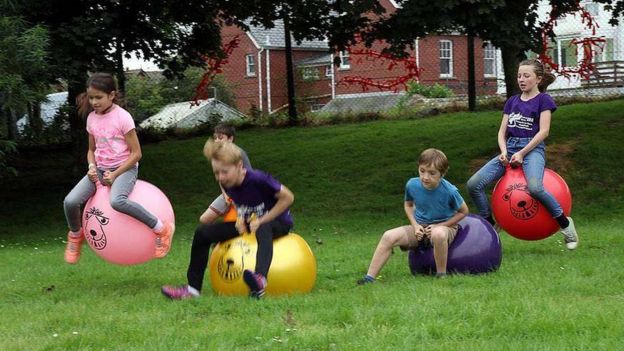 However, the town has a history of creating unusual events, with bog snorkelling in its 33rd year and an annual man versus horse race going back to 1980.
One of the games organisers, Peter Jones, said the more established events like bog snorkelling now attracted thousands of spectators.
Overseas visitors are expected to be among the crowds between 10-27 August, along with foreign camera crews interested to see the sights at the games which are hosted every two years.
Another organiser, Pete Brown, landlord of the Stonecroft Inn and Hostel, added: "We are getting lots of interest in taking the brand abroad, but the World Alternative Games as an event will always be in Llanwrtyd Wells."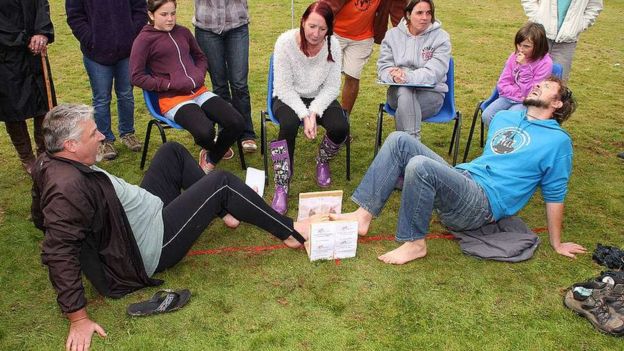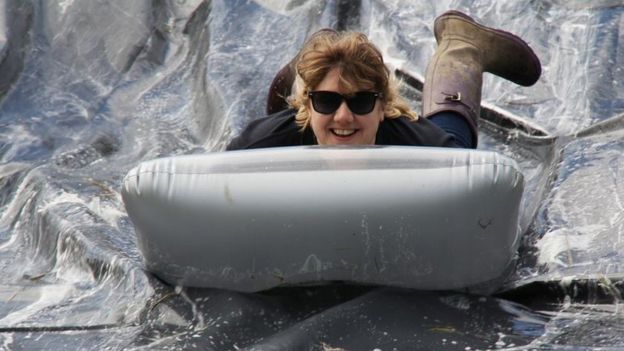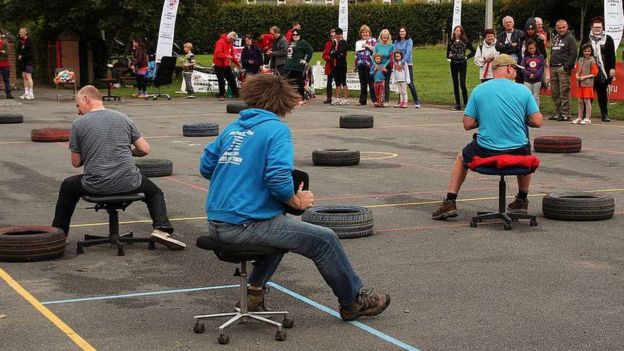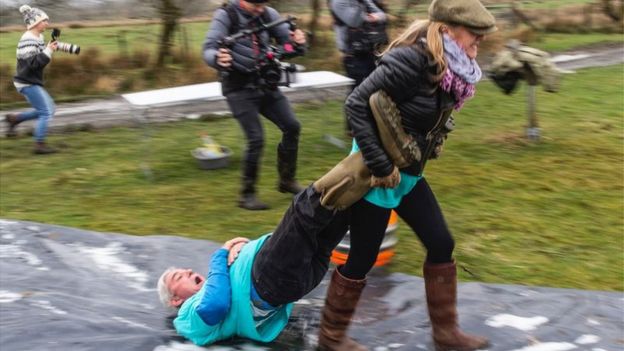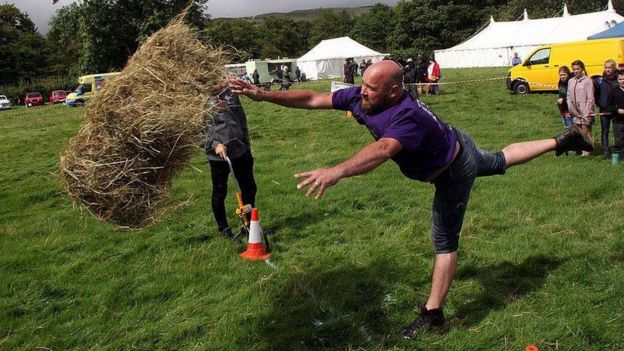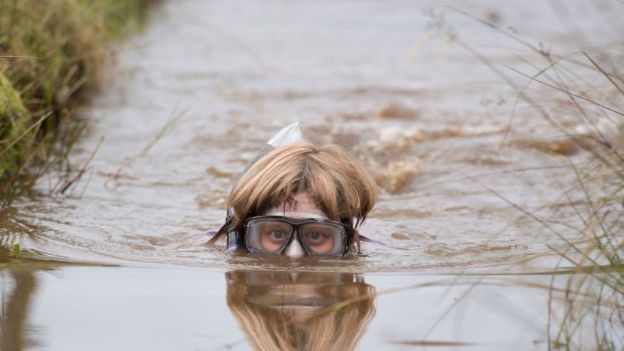 source:-BBc