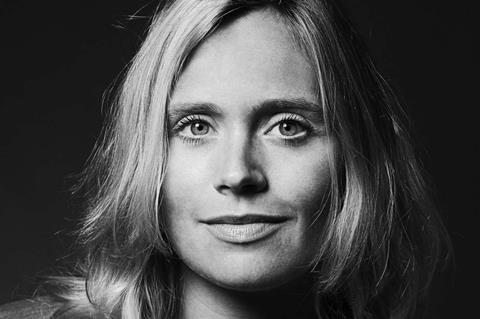 We want to be competitive to delivering finance solutions – equity, gap and bridge financing that would be a new thing from Scandinavia," she said.
One partner in the new company will be Frederik Nelsson, an experienced financier as CEO of FilmCash, who will become REinvent's CFO.
The Copenhagen-based outfit, which is expected to have about seven or eight full-time staff in its first year of operation, is backed by Scandinavian private investors who wish to remain private – Nelsson introduced them to Ennis. The company's initial level of financing isn't revealed but Ennis told Screen, "my backers have money they would like to spend on great content."
In addition to finance, the company will concentrate on development and packaging. "We will be developing ideas, making sure stories are viable not just in Scandinavia but also internationally, and attaching great talent, putting together the strongest package possible. Content is still king and it's all about pulling together the best possible project so there's a queue out there to finance it."
The company will initially split its focus into 80% TV series and 20% feature films, Ennis predicted, explaining, "because of the overlap of talent from one world to the other, I think it's interesting to combine the two."
TV projects leading the REinvent slate include Hope, a sci-fi drama by Lars Lundstrom (Real Humans) and Cristiano Bortone that she describes as "a great story about a Scandinavian Noah's Ark sent to establish a new nation on Mars." Peter Bouckaert's Eyeworks from Belgium, and Stefan Baron's Nice Drama from Sweden are also on board.
The Dystopian drama Last Light, adapted from UK writer Alex Scarrow's 2007 novel of the same name, is coming closer to fruition; as is Wilderness, "quirky, fantastic" new series written by Norway's Kim Fupz Aakeson and made with Finn Gjerdrum's Paradox.
Ennis wants to work with a range of talents. "We want to work with established talents and we want to also try out new things, open doors for new talents and the ideas they are passionate about. It's also investing in the future by connecting them with more experienced talent."
She also hopes REinvent will explore new formats and new platforms. "Why does a series have to be 45 minutes or one hour? How about 30 or 15 minutes? It will be interesting to experiment."
She will bring over several projects that she developed at Truststudios as well as several former colleagues including Peter Ahlén (TrustNordisk's TV Sales Manager), Isabelle Péchou (TrustNordisk's International Co-Productions Manager) and Sofie Siboni (TrustNordisk's legal manager).
In 2012, Ennis founded Zentropa China, and she plans to take the Chinese projects in development – including fantasy film My Best Friend Andersen, inspired by Hans Christian Andersen – over to REinvent. Zentropa will still play a part in those.
Ennis departs TrustNordisk 19 years after she started Trust's TV Distribution Department. She was named CEO of Trust Film Sales in 2007. In 2008, Trust merged with the sales arm of Nordisk to become TrustNordisk.
She plans to collaborate frequently with TrustNordisk and its sister production company Zentropa, although those companies will have no official ties to REinvent. "We will be working together in future no doubt," she said. "I used to have three Zentropa Norway film projects at TrustNordisk, and it would make total sense to coproduce some with Zentropa, and TrustNordisk should definitely sell them. we will be working together on many areas, anything that comes naturally."
In terms of production, REinvent will do creative producing and will usually work in partnership with producers at other production companies rather than going it alone. Still, Ennis says, "We want to add value to the projects by using our international experience combined with the knowhow of local production so we are hands on during the creative process."
Ennis very much wanted to set the record straight that her departure from TrustNordisk has nothing to do with the sexual harassment allegations that were made last year against Zentropa and its founder Peter Aalbæk Jensen. "It's important for me to underline that my departure had nothing to do with [those allegations]. The reason why I have been so long at Zentropa is because I had such huge backing from Peter Aalbæk Jensen, and he's been such a mentor to me. I will always look at Zentropa as a family and a bunch of dedicated and great people."
Ennis will be attending Series Mania in Lille this week and then attending Cannes next week to discuss the new company and its projects.
She is excited for the freedom of the new outfit, which will be small and agile to react to all the fast-paced industry disruption currently happening. She said, "When the market is changing new opportunities arise, and I believe it is time to give more space to my inner entrepreneur."
source:-screendaily.