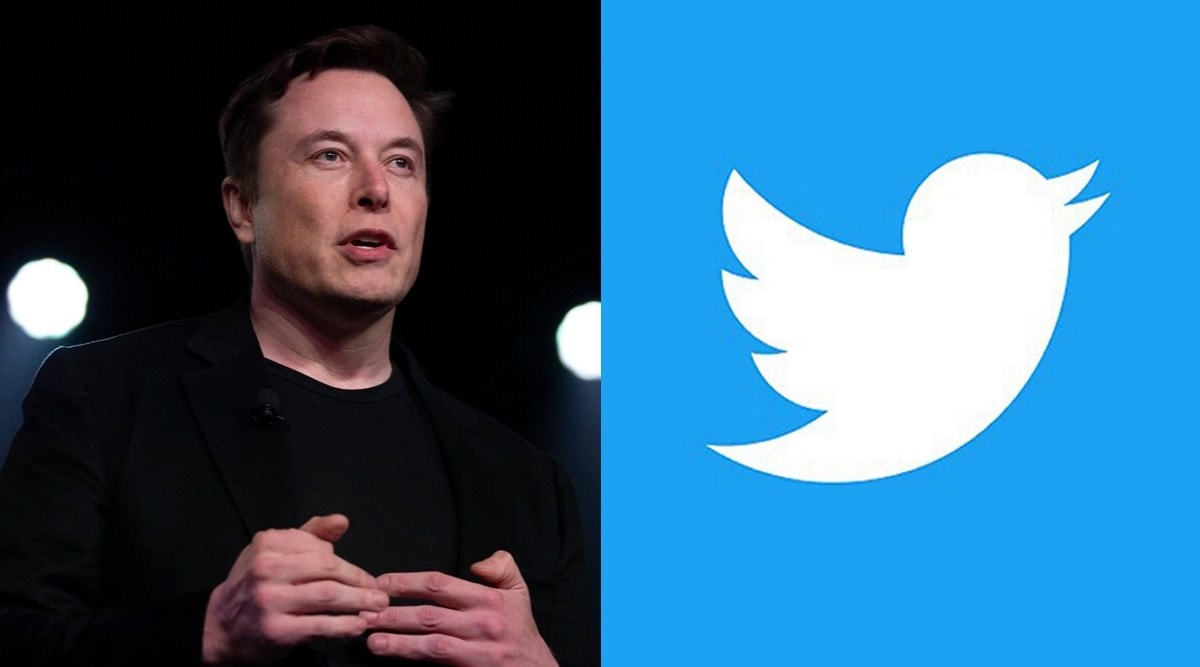 Already one of the most unusual corporate takeover attempts in modern business, Elon Musk's $44 billion deal to buy Twitter got a little weirder Friday. First, in a pre-dawn tweet, Musk said the deal was on hold. He said he wanted more details about the volume of spam and fake accounts on the platform.
Then, about two hours later, Musk tweeted again. He was "still committed" to the acquisition, he said, without providing any more details.
The seemingly contradictory messages left many wondering whether Musk was getting cold feet, trying to drive down the acquisition price or looking for a bit of attention. Perhaps it was some combination of the three. Twitter's stock yo-yoed in response to his posts.
As with many things involving Musk, who also leads the electric carmaker Tesla and the rocket company SpaceX, it was hard to know his thinking. He did not respond to a request for comment.
His remarks marked the latest chapter in an unfolding corporate saga that has raised questions about free speech online and the ramifications of putting the world's richest person in charge of one of the most influential social media platforms. Musk has pledged to loosen Twitter's content moderation policies. On Tuesday, he said he would lift a ban on former President Donald Trump.
While most acquisitions of this scale are handled in a certain choreographed manner, Musk has opted for a more improvisational approach. He conducted limited due diligence on the deal before charging ahead, and said during an interview at a conference in April that he did not care about the particulars of Twitter's finances.
On Friday, Musk demonstrated how his whims can influence the deal-making.
In his initial tweet, Musk made reference to a May 2 regulatory filing by Twitter that included an estimate that fewer than 5% of Twitter's users were spam and fake accounts. He had previously said that ridding the platform of fake accounts, bots and spam would be one of his top priorities after taking over.
Twitter has few restrictions on signing up for an account, and the company has long struggled with spam and bots. But it has been difficult to put an exact figure on the scale of the problem. In the May 2 regulatory filing, Twitter cautioned that it had applied "significant judgment" in making the calculation about the number of bots, and that its "estimation of false or spam accounts may not accurately represent the actual number," language similar to that used in past filings from the company.
Twitter had disclosed figures about fake accounts before Musk made his bid, leaving some to view his comments as a tactic to drive down the price of the acquisition or a pretext for eventually backing out altogether. Twitter's stock was trading at about $41 per share Friday, compared with the $54.20 per share that Musk agreed to pay last month.
Twitter did not respond to a request for comment. In several tweets Friday, Twitter CEO Parag Agrawal said "a lot has happened over the past several weeks" and said he expects the deal with Musk to close.
Backing out of the deal could get messy. Musk's deal with Twitter includes a $1 billion break up fee if he were to step away. But the cost to Musk could be much higher. The contract has a "specific performance clause" that could force Musk to pay for Twitter if the debt financing he has corralled for the deal remains intact.
"Specific performance is an order from the court saying, Elon Musk, I know you don't want to, but you've committed to pay for this thing; you've got to pay for it," said Brian Quinn, an associate professor at Boston College Law School who focuses on corporate mergers.
Musk could also try to kill — or renegotiate — the deal by arguing there has been a "material adverse event." LVMH Moët Hennessy Louis Vuitton tried this approach with its $16 billion acquisition of the jeweler Tiffany's, citing the effects of the coronavirus pandemic. Tiffany's then sued LVMH, which ultimately bought the jeweler for a lower price.
But the bar for such claims is high, lawyers said. And because Musk put together his bid at rapid-fire speed, and without looking deeply into Twitter's internal records before signing a deal, he may not have a strong case. Twitter could argue that he could have made himself more aware of certain challenges facing the company and taken more time to look into its business.
Twitter and Musk have been, so far, working together to close the deal, a person with knowledge of the matter said, though those dynamics can quickly change.
Musk's hand might be strengthened by the uncertainty his bid has created within Twitter, which could potentially make it harder for the company to continue independently. The company has struggled to add users and generate more revenue, and on Thursday, Agrawal fired two top executives, halted new hiring and pledged to slash spending.
In his tweets Friday, Agrawal said he was making changes because the deal with Musk was not "an excuse to avoid making important decisions for the health of the company." He added that Twitter was part of an industry that was "in a very challenging macro environment — right now."
Musk has pledged to use his personal fortune to finance the deal for Twitter, a plan that has been affected by a recent plunge in stock prices, including Tesla's. Tesla's stock has fallen nearly 30% in the past month. Musk is both selling Tesla shares and putting them up as collateral for personal loans to raise cash.
If a deal were to be completed, business challenges at Twitter could force Musk to draw further on his Tesla stock to plug potential financial holes. And any problem at Tesla that caused its stock to fall far enough could trigger clauses in Musk's personal loans that would require him to add more collateral, limiting his ability to invest in Twitter.
Tesla's stock rose Friday after Musk's comments.
The fluctuations in shares of Twitter and Tesla that followed Musk's tweets could draw scrutiny. The Securities and Exchange Commission charged Musk with securities fraud in 2018 after he falsely tweeted that he had secured funding to take Tesla private, sending the automaker's shares up 6%. Musk and Tesla paid a $40 million penalty for the tweet. A shareholder lawsuit against Musk over the tweet is ongoing.
"If I were his lawyer, I would be spending the morning scrambling to figure out what the implication of this all is under the federal security law," said Marc Leaf, partner with Faegre Drinker and a former lawyer with the SEC.
Leaf said Musk should be concerned about how securities regulators may react to postings on Twitter that have direct ramifications on the deal to buy the company. He also said it was unclear if Musk's postings on Twitter would require an updated filing with regulators about his plans to take the social media company private, since they are considered material information to investors. He said Musk's attorneys were probably discussing whether to do that at some point today.
Alex Spiro, an attorney for Musk, did not return requests for comment.
Musk's tweet Friday was not the first time he has taken jabs at Twitter's business. He has raised questions about why celebrities and high-profile individuals do not use the platform more. He has also targeted executives who oversee the company's policies for taking down harmful and illicit content.
["source=indianexpress"]