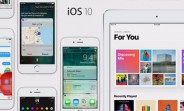 iOS 10 officially went out on September 13. And today, less than one month from that moment, 66% of supported devices are already running the latest version of Apple's mobile operating system.
This is a record breaking achievement, even compared to past iOS updates. They all do well when it comes to adoption (especially against Android), but iOS 10 has been a breakout hit. As you can see from the metrics portrayed below, no other iOS release has reached such a big install base in such a short amount of time before.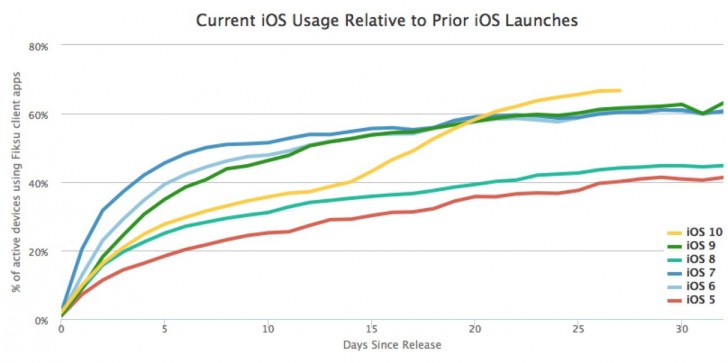 Interestingly, the adoption rate of iOS 10 initially lagged way behind what iOS 6, 7, and 9 saw for approximately the first two weeks. After that, however, the latest iteration of the software quickly gained more installs than those three. It's unclear what caused this sudden uptick. Perhaps a lot of iPhone 7 and 7 Plus units were shipped around that time, or maybe Apple only notified users of older iOS versions about the new one around two weeks after its initial outing.
Making iOS 10.0.2 available on September 23 may have contributed too in some way, although the truth is no one knows for sure why the adoption curve for iOS 10 looks the way it does. Regardless, it seems like iOS 10 may be on track to become one of Apple's most successful releases ever, if not the most successful – in terms of how many people choose to jump to it on their devices.
 source"cnbc"