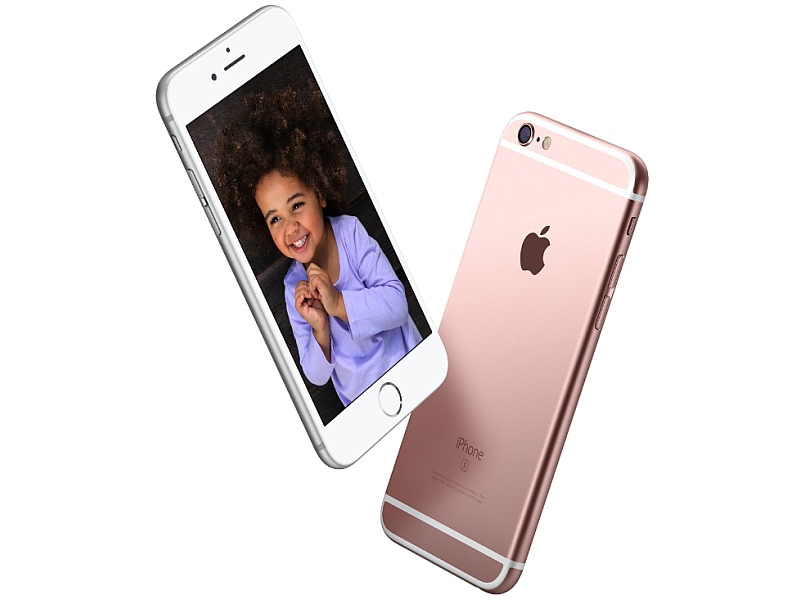 Apple on Monday announced it has sold more than 13 million new iPhone 6s and iPhone 6s Plus units just three days after the new iPhone models went on sale last Friday in select countries. The company has also announced the dates iPhone 6s and iPhone 6s Plus will be available in several other countries, including an October 16 launch for India.
Last year, Apple had announced it sold over 10 million iPhone 6 and iPhone 6 Plus units during the opening weekend – a record at the time – and Monday's announcement tops that number. Announcedearlier this month, the iPhone 6s and iPhone 6s Plus come in four colours: Silver, Gold, Space Grey, and a new Rose Gold Aluminium finish. On Friday, the new iPhone models became available to customers in Australia, Canada, China, France, Germany, Hong Kong, Japan, New Zealand, Puerto Rico, Singapore, the UK, and the US.
"Sales for iPhone 6s and iPhone 6s Plus have been phenomenal, blowing past any previous first weekend sales results in Apple's history," said Apple CEO Tim Cook. "Customers' feedback is incredible and they are loving 3D Touch and Live Photos, and we can't wait to bring iPhone 6s and iPhone 6s Plus to customers in even more countries on October 9."
iPhone 6s and iPhone 6s Plus will roll out worldwide to more than 40 additional countries and territories beginning October 9 including Andorra, Austria, Belgium, Bosnia, Bulgaria, Croatia, Czech Republic, Denmark, Estonia, Finland, Greece, Greenland, Hungary, Iceland, Ireland, Isle of Man, Italy, Latvia, Liechtenstein, Lithuania, Luxembourg, Maldives, Mexico, Monaco, Netherlands, Norway, Poland, Portugal, Romania, Russia, Slovakia, Slovenia, Spain, Sweden, Switzerland and Taiwan.
On October 10, the new iPhone models will become available in Bahrain, Jordan, Kuwait, Qatar, Saudi Arabia, and United Arab Emirates. iPhone 6s and iPhone 6s Plus will be available in India, Malaysia and Turkey on Friday, October 16 and in over 130 countries by the end of the year, said Apple.
["source-gadgets"]