LG slipped us a cryptic invitation – "Play begins, Barcelona February 21." What is it? We don't know officially, but we'll give it a few guesses.
Obviously, we'd most want a new smartphone – a music oriented one, given the music box in the background. LG has had a few stereo speakers on its phones, but it's pretty rare, the LG Band Play is the latest addition.
Another guess would be "music service," but LG already unveiled a high-resolution music service for its phones back in August last year. It offers 24-bit/192kHz audio, up from the CD-quality stuff at 16-bit/44.1kHz.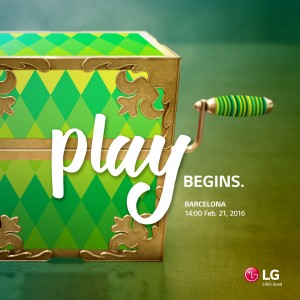 Yet another possibility is Music Flow – LG's line of multi-room speakers (think Sonos). That one was first unveiled in 2014 though.
We would need more clues to narrow it down. Whatever it is, we will be in Barcelona for the MWC to watch it unveiled.
["source -cncb"]