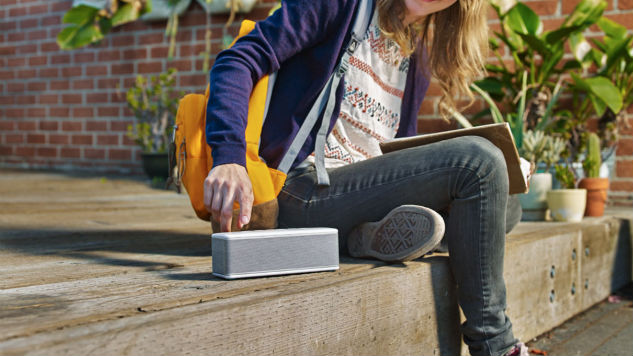 It's become a cliché to say it, but man… technology, right? If I had told you just twenty years ago that you'd have access to most music you'll ever want to hear, just on your phone, you'd have looked at me like I was crazy. And then if I had told you that you'd be able to beam the music to great-sounding, affordable speakers as well? It all would sound like something out of The Jetsons. Yet here we are.
But, as I know from unfortunate experience, there are a lot of Bluetooth speakers in the marketplace that are… let's just say, of less than optimal quality. I'm no audio expert, and I don't have to have the most immaculately reproduced sound ever, nor do I have to have every feature under the sun. But I would like something that isn't prohibitively expensive, sounds good, and maybe has some cool features. Something that I can enjoy at home, and take with me on road trips and hiking or camping expeditions. And that won't break the bank. Sound like you? Read on.
For this article I tested over twenty Bluetooth speakers, with a startlingly large range of results. Since there were multiple standouts, and multiple others that weren't even worthy of a mention, I decided to forego a conventional ranking and instead give five recommendations depending on your priorities. Here are the five winners.
For the Budget Conscious: Sony SRS-X11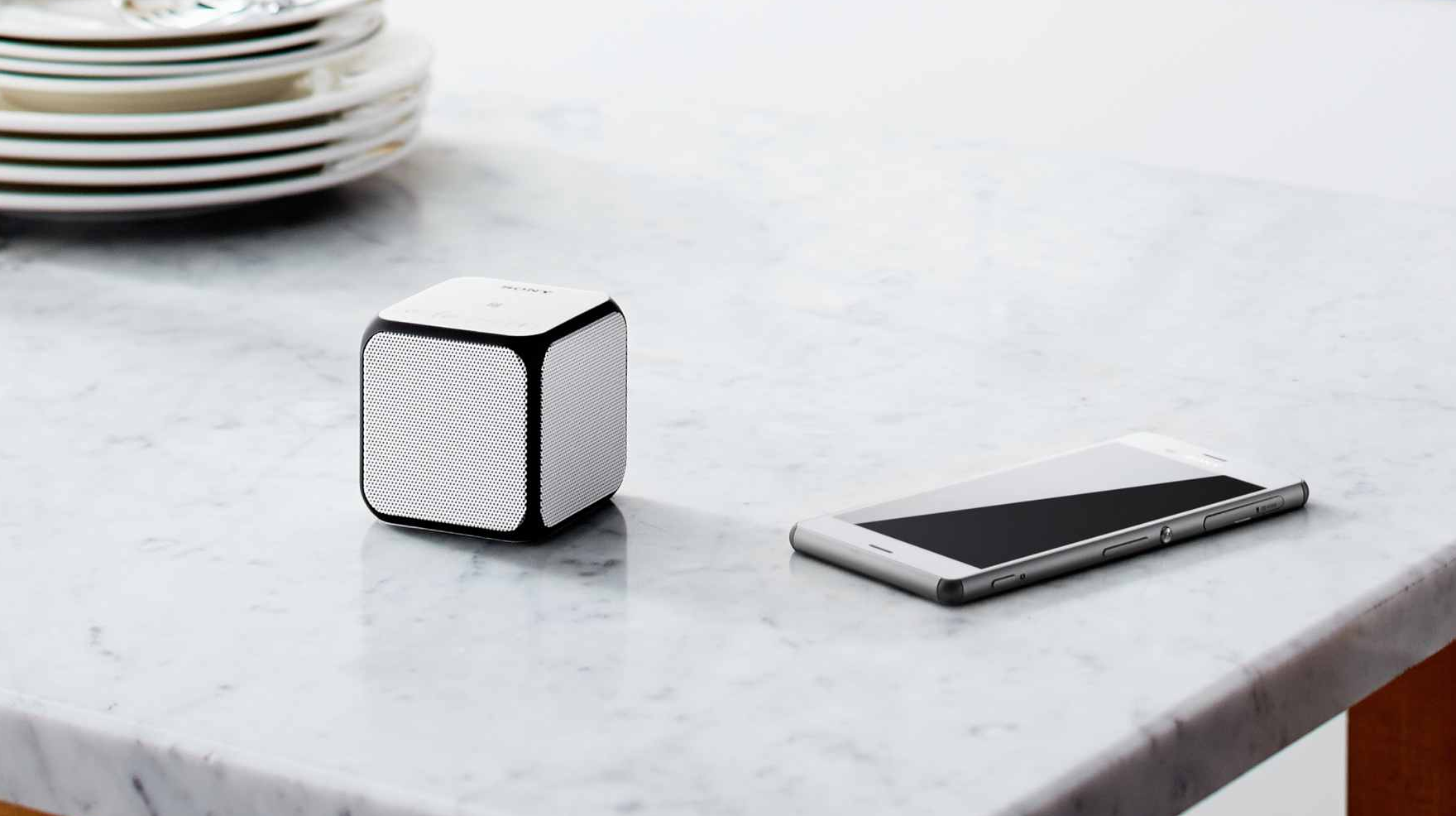 This one was a surprise to me. I just assumed that anything this small and inexpensive was going to sound terrible. Not so. The SRS-X11 sounded perfectly respectable for casual listening. You're not getting floor-shaking bass here, but the sound isn't shallow or tinny, either. Battery life is an impressive 12 hours, and speakerphone sound is decent as well. And the thing is pretty damned cute, and obviously very portable.
Very impressively for this price point, you also get the ability to link two speakers for stereo sound, more volume, or dual transmission stations for a party. All in all, a really small package for the low price tag. Comes in cool colors, too!
Buy it here for $59.33.
For the Person Looking for Cool Bonus Features: Creative Sound Blaster AXX 200
If the phrase "bells and whistles" has good connotations for you, you need look no further than the awesomely named Creative Sound Blaster AXX 200. First of all, it's the only speaker that I tested with an microSD slot. That's right, you can load mp3s onto a card and load them directly into the speaker.
It also has output capabilities (hence the "Sound Blaster" name), so you can play through larger external speakers. There's also a recorder built in to the device, so, for example, you can record voice memos for yourself. You can even use it in conjunction with the speakerphone functionality to record your calls (it's my new solution to record my phone interviews for Paste, for example). Or you can play a vocals-stripped version of a song, hold down the button, and sing karaoke-style into the speaker (really!).
Last but not least, there are buttons in the back for megaphone mode and loud siren mode. Seriously. Do you need those functions? Probably not. Are they kinda awesome to have? Absolutely. Sound is excellent although unspectacular, right in line with what you'd expect at this price point.
Buy it here for $109.99.
For the Person Looking for a Good Looking Speaker: Fugoo Style XL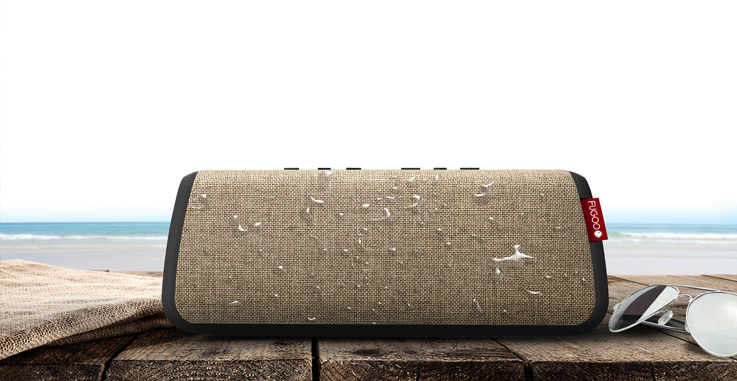 Technical raves in a moment, but as I'm an aesthetic kind of guy, let me just say how much I adore the looks of this baby. It's got some heft, which gives it a certain sophistication. The burlap-esque covering is simultaneously rugged and elegant, the texturing of the plastic on the edges echoes amplifier design, and I even love the red flag with the company name. I'd put this on my shelf no matter what its functionality was. It's also available in a "Sport XL" and a "Tough XL"version (neither of which I found nearly as attractive).
The speaker is waterproof, which is a nice touch. Battery life is an incredible 35 hours. There are eight drivers in the speaker, including some that are upward-facing, so the sound really is pretty phenomenal and reaches all corners of the room. Bass was especially impressive and full. My only quibbles are that I would have liked the speaker to get a bit louder, and I would have liked the speakerphone sound to be better. But anyone would be thrilled to own the Fugoo Style XL, and if you're looking for a sophisticated-looking, great-sounding speaker at this price point, this is the way to go.
Buy it here for $249.
For the Best Overall Option: UE Megaboom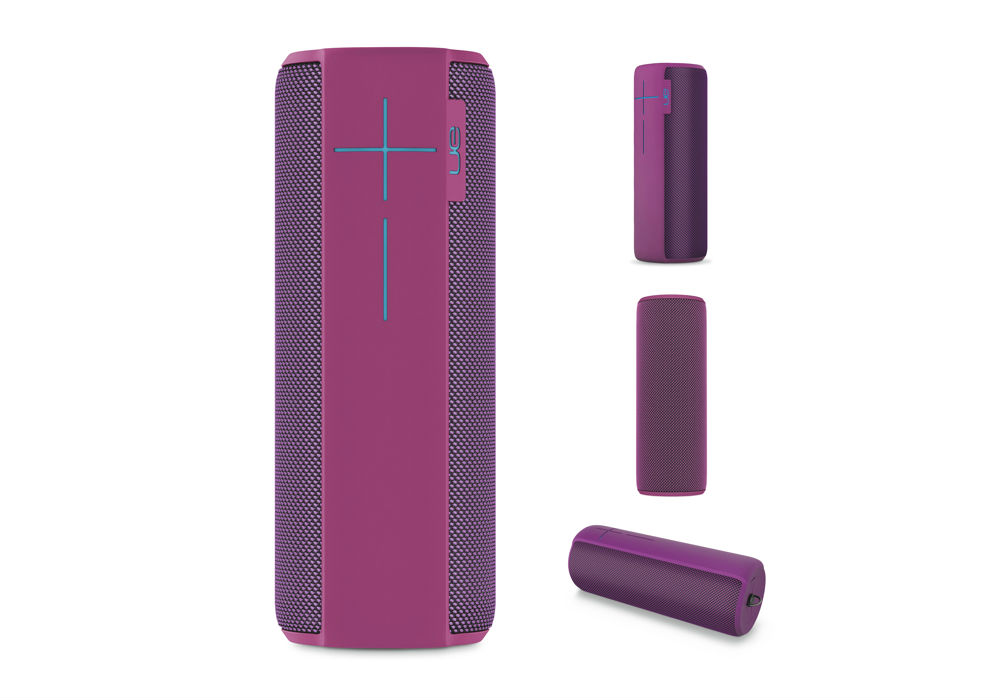 Picking between the Fugoo and the UE is very, very difficult. The sound is very similar, although I think the Megaboom gets a little louder and pumps out a little more bass. The speakerphone is a little bit better. The waterproofing is a little better rated (it will survive being submerged in a meter of water for 30 minutes). It has at least three very attractive added features—speaker pairing capability for stereo sound or even more volume, alarm clock capability, and a hook to use to suspend the speaker in the air (say, at a campsite).
In addition, the rugged-but-attractive design makes it equally appropriate for indoor or outdoor use (with the Fugoo, the Sport and Tough models aren't pretty enough to live on my shelf, but the Style model feels too precious to go on a hike with). And the speaker is lighter, which makes for less of a load in a backpack. The one drawback is that battery life is significantly less than the Fugoo XL. Still, if you're going get one speaker for all uses, and you need the most practical option, UE Megaboom is your best bet.
Buy it here for $249.99.
For the Person Who Wants to Be James Bond: Riva Turbo X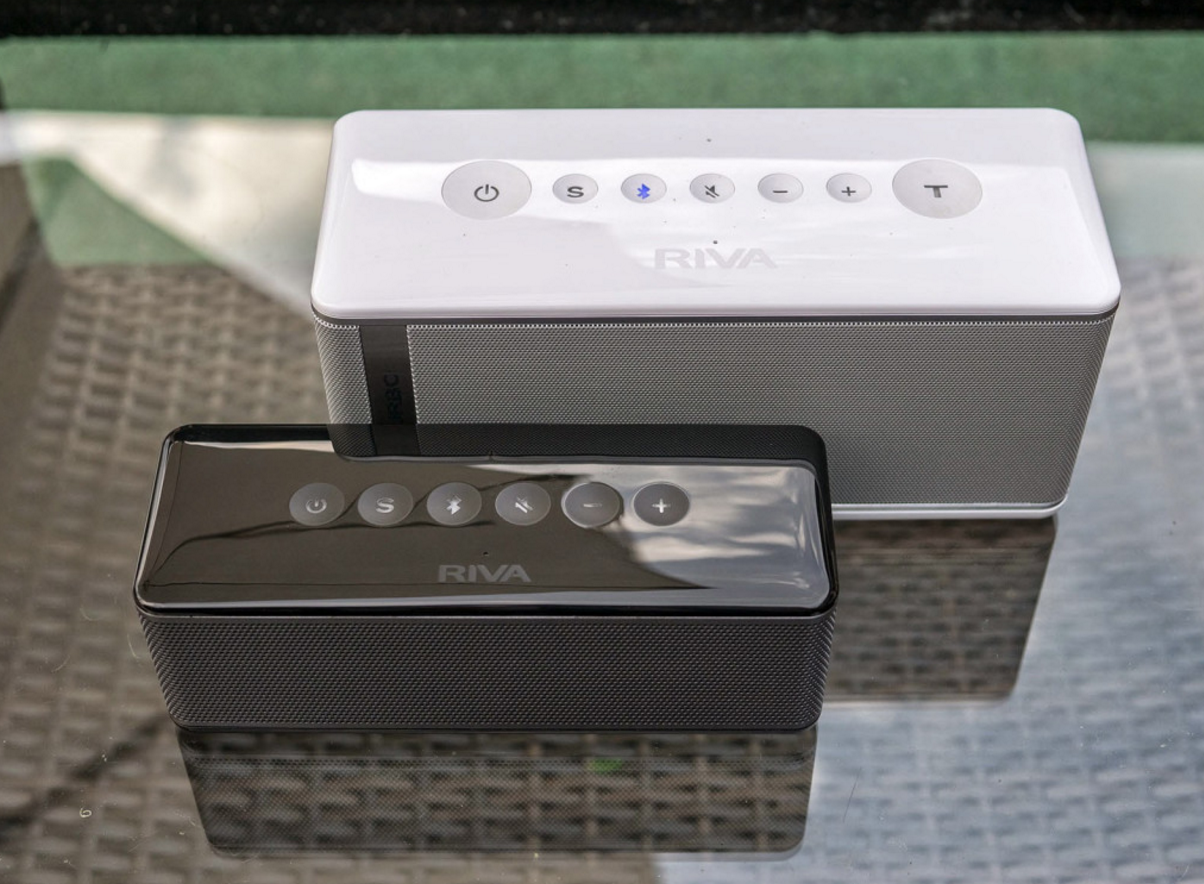 Ah, but sometimes practicality and reasonability get trumped. Legendary audio engineer Rikki Farr (who's worked with The Beatles and Led Zeppelin," and had the legendary "You pigs!" rant at the Isle of Wight Festival in 1970) has created a truly lust-worthy Bluetooth speaker. Wave your hand over the top of the unit, and all the controls wake up and light up. "Turbo is in pairing mode," purrs a sexy British-accented voice—your very own Moneypenny! Send music to the unit and OH MY GOD does it sound good. Crank it up to 10 and OH MY GOD does it get loud. But then, as the coup de grace, hit the Turbo button, and with a revving-engine sound, the unit gets even louder, LITERALLY GOING TO ELEVEN. Come on, what's cooler than that?
How about the ability to plug a turntable into the unit? Yep, you can do that. How about the ability to blast at high volumes with no discernible distortion? Yep. Include a 45W amplifier and seven transducers? Check. The unit sits on very small rubber feet and has a smooth plastic top so as to protect against water damage. There's a battery on/off switch to prevent it accidentally being turned on in a backpack or suitcase and draining the battery. Cell phone functionality is very good.
You're going to pay a premium for all this awesomeness, and it's not going to be very portable, and I'm not going to be pulling it out around the campfire. But still… who doesn't want to be James Bond?
["source-pastemagazine"]