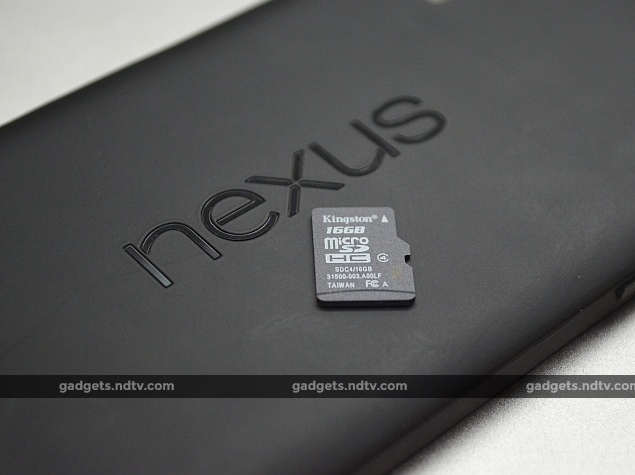 It's been almost an year since I started using the Google Nexus 5, and despite the launch of several flagships smartphones since then, the joy of using a pure Android smartphone is still unmatched. The device runs smoothly for gaming, playing songs and movies, or for processing heavy work files. The battery is good enough to stretch throughout a day. However, there still remains one tiny problem that leaves me perplexed – the omission of a microSD card slot.
Of course the problem is not just restricted to the Google Nexus 5, but applies to all Nexus phones starting with Samsung's Galaxy Nexus. Only the first HTC-made Nexus One had a microSD card slot. This is particularly bad when you realise that even though its own line of phones and tablets does not support microSD cards, Google has making external storage more useful in Android.
Why did Google remove the microSD card from its Nexus lineup? Nobody has a real answer. However, it becomes a huge pain whenever I'm running out of storage space and I have to end up deleting music, movies, temporary files, or I have to start deleting some apps to make space on my phone. When I'm not deleting files, I waste half my time and Internet data plan in creating backups on cloud services like Dropbox, OneDrive, Google Drive and even Flickr.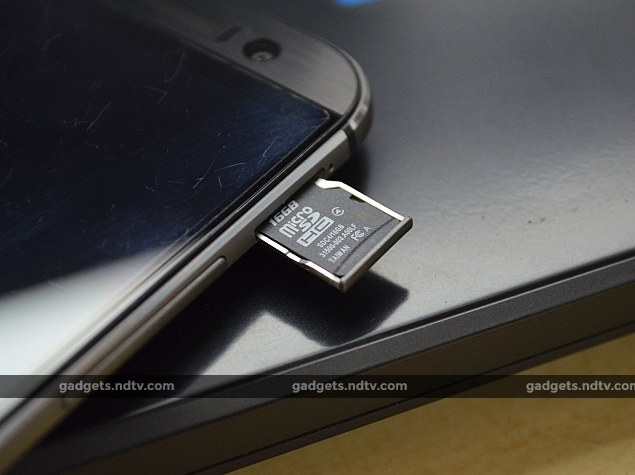 Let me break down my smartphone's 16GB storage space after one year of use. First of all I get roughly 12.5GB of user-accessible storage, which means 3.5GB is reserved for the Android 5.0 Lollipop OS. Out of that 12.5GB, a majority of the space is taken up by the 103 apps (7.58GB) I've installed and by 'Pictures and Videos' at 465MB. Just to be clear, these are just about a dozen high-resolution wallpapers, and no videos. I don't keep any of the personal images on my phone – all of them go straight up on OneDrive.
Then comes the 'Audio' section, which takes 673MB. Once again, we are talking about roughly 20 songs, while the rest is streamed online via different music apps. The 'Downloads' section stands low at 23.52MB, while Cached data and Miscellaneous come in at 505MB and 364MB respectively. And while I have no use for Android 5.0 Lollipop's new 'Guest Mode', the feature still takes 21.36MB. After all this, my smartphone's free storage space as of today is down to 2.53GB, and it is steadily heading towards zero.
As a customer, if I want a Nexus device, then I have to pay a huge premium for extra storage, because my phone doesn't support a microSD card. Google only gives users two options – 32GB or 64GB storage variants (for the Nexus 6), or 16GB and 32GB (for the Nexus 4 and Nexus 5). The price difference between the two models is a lot higher than the cost of a microSD card, so taking the choice of storage out of the consumer's hand stings.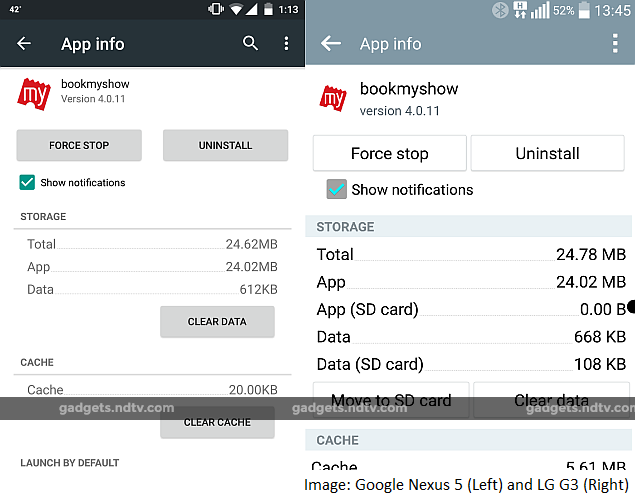 What's more baffling is that while Google seems to be in no mood to add a microSD card as an option in its Nexus devices, its latest Android 5.0 Lollipop OS release comes with native support for movinginstalled apps on to the storage card. This means that on one hand the Google smartphone's hardware is consistently moving away from the microSD card slots, but on the other hand, the OS updates actually makes the feature more useful.
To make things worse, Google is giving the microSD storage expandable option in its Android Onehandsets – Spice Dream Uno, Micromax Canvas A1, Karbonn Sparkle V, and the recently launchedAndroid One handset in Turkey. These aren't as visibly Google's handsets in the way the Nexus line is supposed to be, but the company worked closely with the OEMs to create the Android One smartphones.
Recently, Hugo Barra, an ex-Googler and now Xiaomi's VP Global recently tried to explain the omission of microSD cards from high-end smartphones. At the sidelines of Xiaomi Mi 4i launch in Hong Kong, hesaid, "For high performance devices, we are fundamentally against an SD card slot."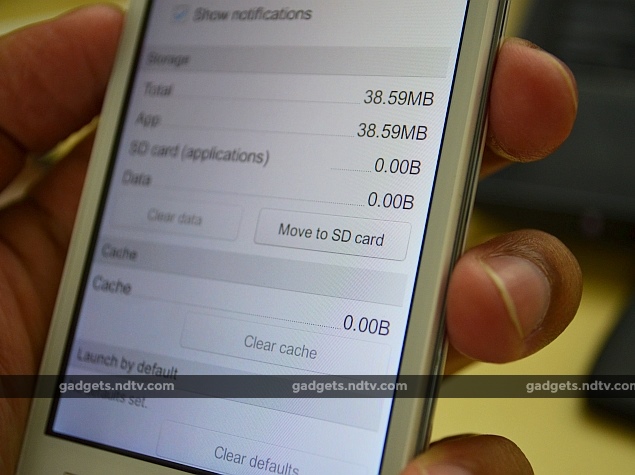 He added that microSD cards are vulnerable to failure and in most cases malfunction in various conditions. According to him, microSD cards are usually of "extremely poor quality" and slow as well. Barra says some of the issues caused by microSD cards reported by Android smartphones users are app crashing and loss of data.
"It's going to be a while before you finally accept that maybe the reason why it's not performing is because you put in an SD card, right?," Barra said. "You're gonna blame the phone, you're gonna blame the manufacturer, you're gonna shout and scream and try to get it fixed, so many different ways until you say, 'Actually, let me just take the SD card out and see what happens.'"
While Barra [and possibly Google] seem to be inspired by Apple, and believe that the microSD card needs to go away, most other flagship devices still support this feature. The LG G4 and HTC One M9 are just some of the recent flagship models that still feature a microSD card slot for expandable storage. An exception is the Galaxy S6 by Samsung, which until last year supported microSD card expansion in its Galaxy S5.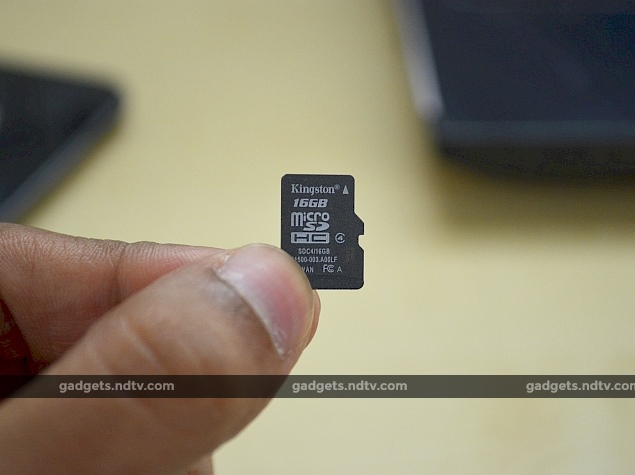 I hope Android phones don't become iPhone clones and continue to embrace their strength. Apple, at least has been consistent by not supporting the option both on the software and hardware front. All said, no matter what Barra says and Google believes, I would still love to have an expandable storage option in my handset as it would solve my only problem with the phone and eliminate the need to shell out a huge amount of money to buy a completely new variant just for more storage space.
["source-gadgets"]